Intensive care medicine
Doctors working in intensive care medicine (ICM) manage critically ill patients with, at risk of, or recovering from potentially life-threatening failure of any of the body's organ systems.
This page provides useful information on the nature of the work, the common procedures/interventions, sub-specialties and other roles that may interest you.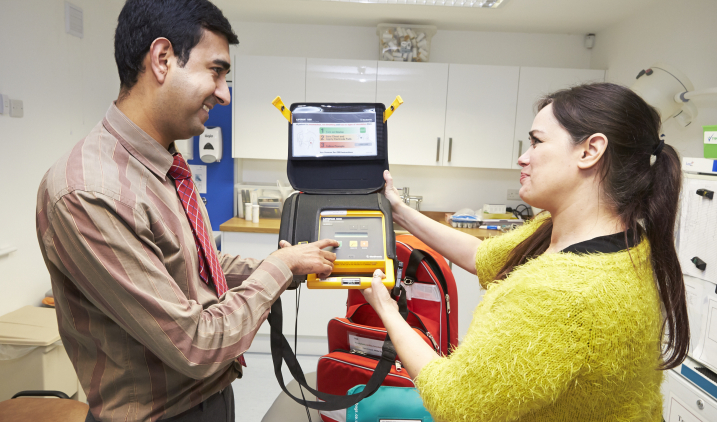 Nature of the work
Doctors in this specialty (also called critical care medicine) are involved in all aspects of care of the critically ill. This includes providing organ system support and the investigation, diagnosis, and treatment of acute illness. It also includes systems management and patient safety, ethics, end-of-life care and the support of families.
You will treat various conditions including:
heart failure
renal (kidney) failure
liver failure
neurological impairment
gastrointestinal failure
respiratory failure
sepsis – a serious immune system reaction triggered by infection
acute intoxication, caused by substances such as drugs or alcohol
maternal complications around the time of birth of a child
Common procedures/interventions
These include:
mechanical ventilation – using a machine known as a ventilator to assist breathing
invasive monitoring, including arterial cannulation where a tube known as a cannula is inserted into a blood vessel, usually for the delivery or removal of fluids
pulmonary artery catheterisation – a fine flexible tube known as a catheter is inserted into the pulmonary artery to detect heart problems
endotracheal intubation – a flexible tube is inserted through the nose or mouth into the trachea for artificial ventilation or for the administration of gases during anaesthesia
percutaneous dilatational tracheostomy – a minimally invasive procedure where the trachea (wind-pipe) is opened from the front of the neck to enable air to be passed into the lower air passages
weaning from mechanical ventilation – enabling the withdrawal of ventilator support
insertion of intercostal chest drains – a thin flexible tube (catheter) is inserted through the chest wall into the pleural space (around the lungs) to help drain air, blood or fluids
massive transfusions – replacement of large amounts of blood
organ support with inotropes (drugs that stimulate the heart) and vasopressors (drugs that raise reduced blood pressure)
measurement of cardiac (heart) output
Sub-specialties
The CCT sub-specialty is:
pre-hospital emergency medicine
Many intensivists have dual accreditation with one of the partner specialties: anaesthesia, acute internal medicine, emergency medicine, renal medicine or respiratory medicine.
Want to learn more?
Find out more about:
Other roles that may interest you