Decision making
You should now have an idea of things like your interests and skills and the things that matter to you most about a job. You may have also identified some job role(s) and may find yourself drawn to a particular area. It is now time to act on what you already know and make some clearer choices.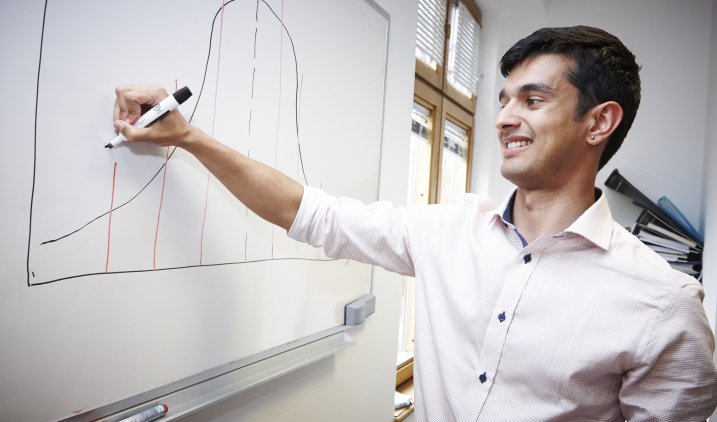 If this sounds easier than it feels, don't worry. There are often several options which could make for a rewarding career. Different people also have different ways of making good decisions. Some people might  like to take a logical approach, whilst may others use a degree of intuition. Methods to consider include:
past successes: you may already have your own method of making important choices. If a particular decision-making style has helped your past choices it makes sense to incorporate it into your current thinking

trusted advisers: be it a friend, family member or someone else entirely, if you have a trusted person to help you think things over, then use their support

expert opinions: you might feel more comfortable talking through your options with someone who has expert insights. Consider talking to a tutor or other well-placed adviser

putting pen to paper: many people find that writing out their options, either as pros and cons, or in more creative way is a helpful brainstorming tool
Support in making a decision
To be comfortable with the choices you make, you have to be confident in your decision making. There is no 'right way' to go about this and people have different approaches that work for them. Think of an important personal decision that you've made in your life that was a good decision.
How did you go about it? Which approach(es) did you use?
Consider the descriptions below and see if any of them resonate with you. You may adopt a different style depending on the type of decision you have to make:
logical – a systematic approach, weighing up pros and cons against each other. This can help you become clearer about what your priorities are

talking it through – you may need to speak your thoughts to someone else before you begin to see things clearly. Talking things through with someone impartial or someone who knows you well can help you clarify the issues. You might also want to talk to someone who has made the decision already

intuitive – you may go with your 'gut reaction'. Has this been reliable in the past?  Have you ever been wrong? This may not matter so much if you're comfortable with making mistakes sometimes

hesitant – are you someone who mulls things over for some time before reaching a decision? Perhaps collecting evidence until you can see the way ahead? While it can be helpful to take your time with decisions and to do your research, make sure you don't procrastinate too much

testing ideas – perhaps you need to try something out before you commit to it completely. For example, getting some relevant work experience, shadowing or talking to people in the job might be good ways of achieving this. If this is your approach, you may be comfortable changing your mind and experience could sharpen your focus and provide you with some useful insight
Other less effective decision-making styles are:
impulsive – decide now, think later. Leaping before you look

fatalistic – 'what will be will be'. Leaving it to the environment or fate

compliant – going along with everyone else rather than deciding for yourself

delaying – "I'll think about it later"

paralytic – "I can't face up to this decision"
Find some exercises to help you with your decision making.