Training and development (library, knowledge and information services)
This page has information on the training and development opportunities in library, knowledge and information services.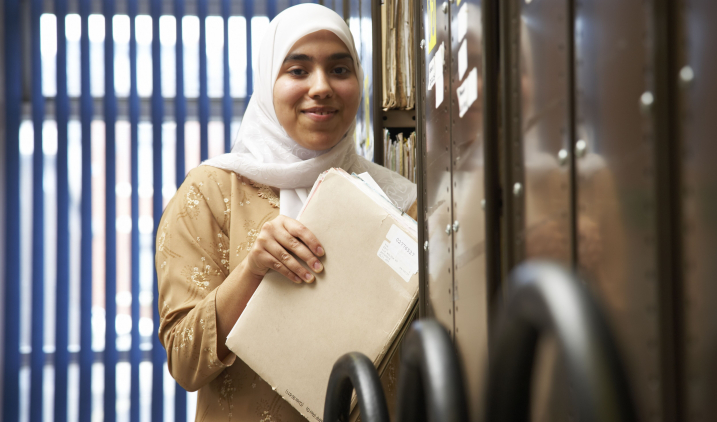 If you join as a library assistant and don't have a relevant qualification, you may be able to study for one while you work and train. Once you have gained a relevant qualification, and gained experience, you can apply for a librarian role. You'll develop skills such as managing electronic services and teaching. This is valuable experience if you would like a career in management.
As a library and knowledge services manager, you can build on your experience in a number of ways. You may move to a larger organisation where you will have more staff and resources. You may want to work in a national body where you can influence strategy and work in areas such as staff development. Your skills will be useful if you wish to work in areas such as project management or general management within the NHS.
Senior roles 
As well as moving to more senior and specialised roles, you'll also have the opportunity to take on additional responsibilities and progress within the organisation.
You may also wish to explore the development opportunities available offered through the NHS Leadership Academy.