Real-life story - Emerson Priola
Since making the switch from the office job he'd held since school, Emerson is now combining his two main passions – science and helping people.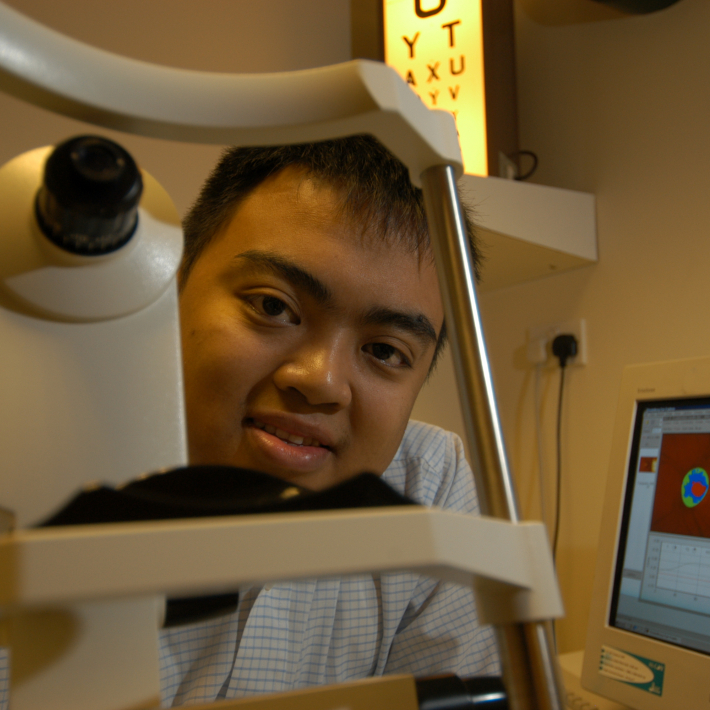 The dynamics of the eye are fascinating and I really love what I do here.
As ophthalmic technicians, we do tests, required by doctors, for a whole range of eye conditions. Many rely on patients telling us what they see, so it's important that we explain exactly what we're doing and what we need from them. This way we get more accurate results, which helps with diagnosis and treatment.

For me, this is the perfect mix of working with machines and people. From school I had an level 3 NVQ in engineering, and I'm now using those skills to help people, and to make a difference in the community, which I'd always wanted to do.

NVQ level 3 in engineering

I worked for six months under supervision, until I became proficient in operating the equipment and practised dealing with patients. I now work on my own, running tests and seeing up to 30 people every day. The age of patients ranges from young children up to people in their 90s, so it's important we communicate with each one accordingly.

With the support of the NHS, I am now continuing my training and education to develop my skills and my knowledge of this area of healthcare.