Design and engineering
Healthcare building programmes in the UK - creating new hospitals and health centres, and modernising existing facilities - means opportunities for architects, engineers and other specialists.
Working life
In design and enginering, you will work as part of a larger team that includes other managers in estates and facilities, estates services staff, architects, chartered surveyors, external contractors and suppliers.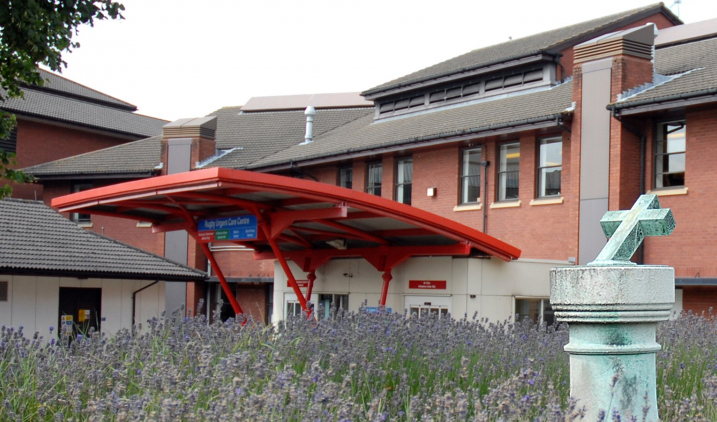 Roles in design and engineering management
In estates and facilities management, you could work in a number of different roles, including:
As an estates manager, you'll be responsible for the physical environment within which healthcare is delivered - including the buildings, car parking, transport facilities on-site, waste disposal and the grounds. This work may involve the planning and commissioning of new buildings and facilities, the redevelopment of existing premises, or the disposal/demolition of redundant resources. You'll usually need to hold a professional qualification in an area such as engineering, building - surveying or architecture.
As a senior estates manager, you'll usually need direct experience in the application of NHS design, building services and operational standards across a variety of healthcare facilities. You'll also need to be capable of providing high level professional advice and support to colleagues and contractors. Experience of capital investment programmes will often be required for this level of post.
If you are working as a technical services manager, you'll typically directly manage a team of facilities managers (for example with responsibility for such areas as health and safety, security and car parking) and provide professional support to other managers such as estates and hotel services managers.
As a building services engineer, you will work across the whole spectrum of industries that exist to service buildings: in the design and installation of systems, in the manufacture of equipment and components, in facilities management, and in maintenance.  Light, heating, water, lifts and ventilation - in fact everything that makes buildings safe and comfortable for the people who use them - are planned, designed and monitored by building services engineers.
In any building project, the services engineer is responsible for designing energy efficient solutions, ensuring that depletion of the planet's resources, and environmental pollution, are minimised.
The profession is moving forwards in a dynamic way, and demand for its expertise is increasing rapidly. Exiting developments in the field of architectural engineering mean that building services are better integrated into building design at the earliest stages. This is making the role of the building services engineer even more crucial.
Want to learn more?
Pay and conditions

Expand / collapse

Most jobs in the NHS are covered by the Agenda for Change (AfC) pay scales. This pay system covers all staff except doctors, dentists and the most senior managers.

Your career in NHS management would typically start at Agenda for Change band 6 or 7, with some positions at band 5, and the most senior roles rising to band 9 for example, as a professional manager for a technical service.

NHS staff will usually work a standard 37.5 hours per week. They may work a shift pattern.

Terms and conditions of service can vary for employers outside the NHS.

Where the role can lead

Expand / collapse

There are opportunities to progress through junior into more senior managerial roles, with broader responsibilities, typically encompassing several functions or departments.

Job market and vacancies

Expand / collapse

When you're looking for job vacancies, there are a number of sources you can use, depending on the type of work you're seeking.

Check vacancies carefully to be sure you can meet the requirements of the person specification before applying and to find out what the application process is. You may need to apply online or send a CV for example.

Key sources relevant to vacancies in the health sector:

As well as these sources, you may find suitable vacancies in the health sector by contacting local employers directly, searching in local newspapers and by using the Universal Jobmatch tool.

Find out more about applications and interviews.

Volunteering is an excellent way of gaining experience (especially if you don't have enough for a specific paid job you're interested in) and also seeing whether you're suited to a particular type of work. It's also a great way to boost your confidence and you can give something back to the community!

Further information

Expand / collapse

For further information about a career in design and engineering management, contact:
Other roles that may interest you