Project management and procurement
Working in NHS project management and procurement means you'll be making sure that projects that make a diffference to patients are delivered on time and within budget. 
Working life
On NHS projects, you could be working with private-sector suppliers to provide services such as information technology.
You'll work with a variety of staff including colleagues from within the NHS including project managers, purchasing and contract managers, estates and facilities managers, finance managers and a broad range of external suppliers.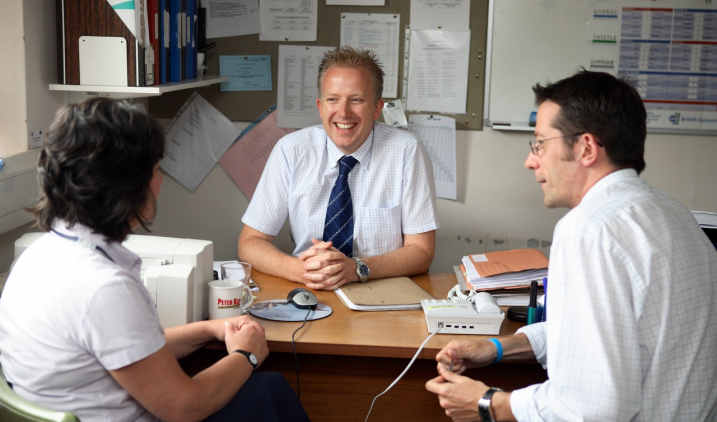 Roles in project management and procurement 
This area of management will include staff working on a broad range of projects within healthcare, with a variety of job roles and job titles. Here are some examples.
You could be managing the development of extensive new facilities within the forensic services directorate of a high security hospital.
You'd be expected to:
lead and motivate various multi-disciplinary teams, professional advisors, project managers and estates capital support staff
ensure adequate control mechanisms are in place in terms of cost, time and quality for the project
provide regular briefings to the chief executive, trust board and forensic service management team(s) in order to ensure that the aims of the service and clinical strategies are fully met.
Working within a hospitals NHS trust, this example role would be crucial to facilitating the development of information management and technology (IM&T) in support of cardiac care.
This role would involve working closely with staff at a local NHS acute trust. You'd either directly manage the project or be involved with information, communication and technology (ICT) projects, seeking to understand the business objectives of the organisation and relating them to any local and national ICT solutions.
Want to learn more?
Pay and conditions

Expand / collapse

Most jobs in the NHS are covered by the Agenda for Change (AfC) pay scales.  This pay system covers all staff except doctors, dentists and the most senior managers. Staff in the NHS will usually work a standard 37.5 hours per week. They may work a shift pattern.

Your career in NHS management would typically start at Agenda for Change Band 6 or 7, with some positions at Band 5, and the most senior roles rising to Band 9 for example, as a professional manager for a clinical or technical service. In the most senior roles, you may be on a very senior manager salary.

Terms and conditions of service can vary for employers outside the NHS.

Where the role can lead

Expand / collapse

With further training and/or experience, you may be able to develop your career further and apply for more senior managerial roles. Progression for those with ability is typically via operational management in a large hospital or other healthcare organisation. Relocation for promotion is common.

More diverse routes are now opening up, for example, jointly-funded posts between health and social services.

Job market and vacancies

Expand / collapse

When you're looking for managerial jobs or apprenticeship vacancies, there are a number of sources you can use, but most vacancies can be found on the NHS Jobs website

Just some of the current vacancies are below.

Further information

Expand / collapse

For further information about a career in project management and procurement, please contact
Other roles that may interest you