Nuclear medicine
Nuclear medicine doctors use radioactive substances to examine the physiological processes in diseases. This can help with the diagnosis and treatment of life-threatening or chronic conditions.
This page provides useful information on the nature of the work, the common procedures/interventions, sub-specialties and other roles that may interest you.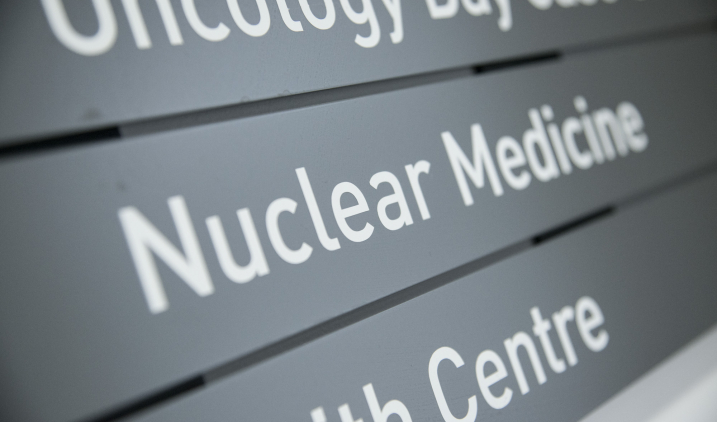 Nature of the work
Doctors in nuclear medicine use unsealed radioactive materials for functional imaging and therapeutic procedures
Nuclear medicine specialists deals with a range of pathology across all age ranges, but specific clinical practice involves major input in:
oncology (diagnosis and treatment of cancer)
cardiology  link to cardiology page
nephro-urology (kidney treatments)
orthopaedics (conditions relating to bones and joints)
rheumatology link to page
neuropsychiatry (mental disorders linked to diseases of the nervous system)
Services are hospital based and are either integrated with radiology departments or as their own stand-alone facility.
Common procedures/interventions
Common procedures and interventions include:
Diagnostic tests, commonly including:
positron emission tomography (PET) imaging in oncology - widely used for the staging, response assessment and evaluation of recurrence in a variety of cancer
bone scan – assesses bone metabolism and is routinely used in the staging of a variety of cancer, and also has a role in other bone pathologies
ventilation and perfusion lung imaging, using two imaging agents in succession, to make the diagnosis of pulmonary embolus (lung clot)
myocardial perfusion imaging (an imaging test that shows how blood is flowing through the heart). Differences in blood flow between a rest state and a stressed state provide information about the hearts blood supply
kidney imaging, to evaluate kidney scarring and drainage
sentinel node imaging (to assess lymphatic drainage of a tumour), where a tracer is injected into a tumour to identify the draining lymph nodes. This technique is used in a variety of cancer types to guide surgery
accurate measurement of glomerular filtration rate (kidney filtration), which is used to calculate dosage of potentially harmful chemotherapy agents
Therapeutic procedures, including:
administering radio-iodine, which is taken up very efficiently by thyroid tissue. The aim is to deliver a large dose of radiation locally and damage surrounding abnormal cells. This is used for the treatment of overactive thyroid glands and thyroid cancer
treatment of metastatic neurooendocrine tumours (turmours relating to the nervous system and hormone glands that have spread from the original cancer site). By attaching a radioactive emitter to specially tailored molecules a large dose of radiation can be delivered very precisely to the cancer and damage local malignant cells.
treatment of bone metastases (where cancer spreads to the bones) for a variety of cancer types, using bone seeking highly radioactive substances, which can control metastatic (or secondary) cancer.
Nuclear medicine is a varied speciality with the average week including clinical reporting sessions, multidisciplinary team meetings, preparing and reviewing patients for nuclear medicine tests and therapies and may also include a general medicine commitment.
Sub-specialties
Nuclear medicine can be combined with other sub specialties such as acute internal medicine and endocrinology. Sub-specialist areas also include:
Want to learn more?
Find out more about:
Other roles that may interest you