Real-life story Helen Bradley
After her degree, Helen was offered a post as a trainee health promotion officer, which was the start of her career in health promotion. Varied placements gave her broad experience, which has been important in her changing role.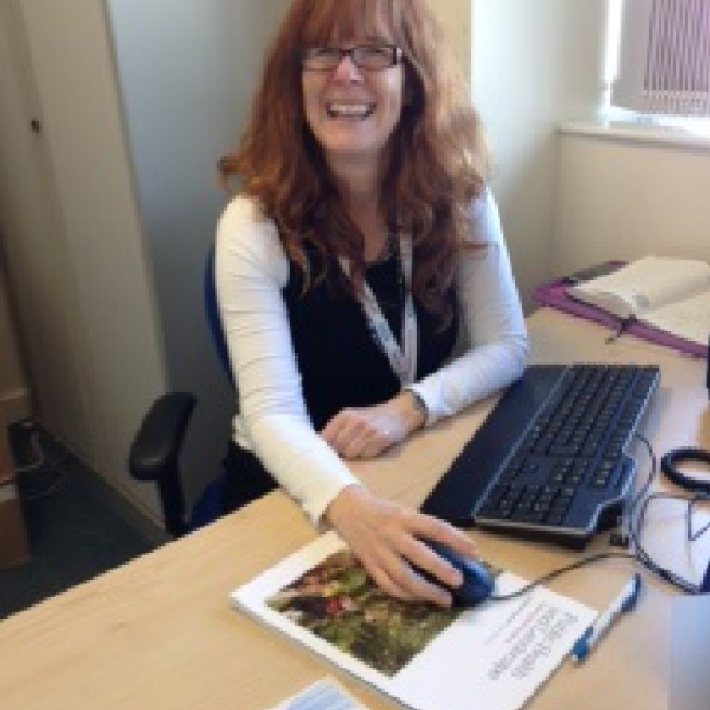 This role isn't limited to healthcare professionals. Look for opportunities to create partnerships with non-traditional agencies and think creatively to find better solutions to problems.
My first degree was a BSc in Human Ecology at Huddersfield Polytechnic. This was a four-year sandwich course with a one-year placement. For my placement, which was unpaid, I was based in an innovative health centre in Nottingham (Victoria Health Centre), which, on reflection, was a forerunner of a 'walk-in centre' with a strong focus on health promotion. Here I was involved in blood pressure measurements, health promotion campaigns and signposting to local services.

On graduating I was offered a position in Nottingham as a trainee health promotion officer (which was quite an unusual initiative at the time) to develop a career route into health promotion by 'Growing your own'. I started on Band 4 and was supported in doing my MSc in Health Promotion. This eighteen-month traineeship provided three-month block placements with a focus on healthy schools, smoking prevention, physical activity, HIV and Aids prevention.

My further studies included a postgraduate certificate in health promotion and day release for my MSc in Leeds. Leeds Polytechnic (Leeds Metropolitan University) had a strong bias in favour of community development, as well as many overseas students. This exposed me to learning alongside national experts from the African subcontinent and was a brilliant opportunity to experience a community development approach to health promotion and improving public health. 

I currently work a three-day week all year round as I have a school-age family. My role has two main aspects: staff management and health improvement co-ordinator for young people aged 5-19 years. The health improvement aspect is linked to the School Health Service and the delivery of the Healthy Child programme.

As team co-ordinator I manage a small team of staff with responsibility for two programmes: Sexual Health and Relationships, and Healthy Weight.

My day-to-day work is one of co-ordination and facilitation of partnership approaches between health, education and other agencies to develop innovative and non-traditional ways of working. Much of my work is task-and-finish project work at strategic level. For example I co-ordinate the School Health Development Group, which brings together partners with an interest in children and young people in the school setting (eg education partners, sport partners, the Healthy Schools team, and oral health promotion partners) with the ambition of developing a joint action plan.

I also organise network events for teachers, the voluntary sector and school nurses on key topics such as safeguarding, young people's relationships, and on-line safety.

I deliver training and development programmes such as the RSPH Level 1 and Level 2 awards and am leading a Youth Health Champion pilot.

Other work this year includes: the development of a Year 9 pupil health questionnaire and an easy-read parent health questionnaire for reception and Year 7 pupils; and the development of publicity materials, outlining the role of the School Health Team for both parents and young people.

I enjoy the variety that my role brings; the agenda is constantly changing. New partnerships are being forged and I have worked with many agencies over the years such as: the Fire and Rescue Service; Youth Offending Teams; Asylum Seeker and Refugee Forum; Youth and Play; and a host of voluntary organisations. Working with a broad range of partners enables more creative solutions and approaches to health improvement to be found. I'm excited about the potential for Youth Health Champions and their peer education model.

Many assume that I'm a nurse or medically qualified but this role isn't limited to healthcare professionals. I've found it helpful to take opportunities to gain practical understanding of the groups on whom I'm focusing my work; this has been through volunteering or getting involved in these services one way or another to really understand their perspective.

My most proud achievement is work I did in the 1990s in developing sexual health outreach services for young people which has now become mainstream to the extent that its origins have been forgotten! 

Whilst I'm embarrassed to say that I'm still here after 25 years, the job has changed so much that I have never been bored. New exciting challenges have kept my interest and allowed me to develop professionally. The role gives me the flexibility to innovate and pilot different ways to deliver our services.

Grasp the opportunities to get a feel for the health and social issues facing a particular sector of the community or population. This could be through face-to-face voluntary work with people, or by putting yourself in a position where you socialise and get to grips with on-the-ground issues.

Look for opportunities to create partnerships with non-traditional agencies and think creatively to find better solutions to problems. The more we are able to look at issues from different perspectives the more likely we are to find innovative solutions.