Real-life story - Alison Langton
Working as a school nurse, Alison is often the first person parents, teachers or the school children themselves turn to for health advice, assessment or support. She is linked to a high school and four primary schools and works with children aged 5 to 19 years.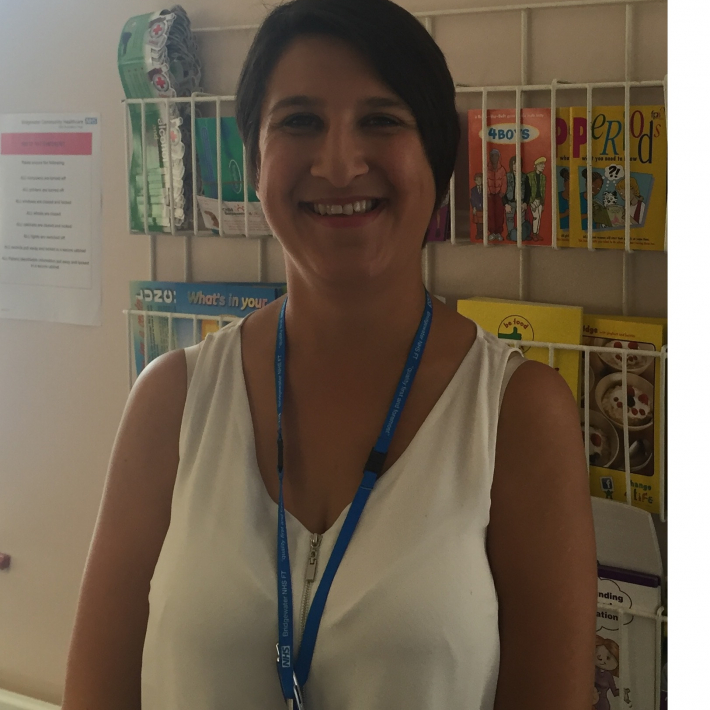 Public health nursing is every bit as valuable as clinical nursing.
I completed my paediatric nurse training in 2006 and worked in a district general hospital for two years after that. Although I loved the job, I was aware that many of the issues we dealt with could have been prevented if action or help had been offered sooner. I started thinking about roles in the community that would offer the chance to work closely with children, young people and their families, and to focus on promoting positive health and wellbeing. I applied for a post in the school nursing team close to where I live and was successful.

As a community nurse supporting the school nursing team, I mainly undertook tasks delegated to me by qualified school nurses. Gradually I grew in confidence and wanted to have more autonomy with the children I worked with. I knew I wanted to train as a school nurse. With the support of colleagues and funding from my employer I went on to complete a degree in specialist community public health nursing in 2013.

I am attached to a high school and four primary schools, and I provide structured help and drop-in sessions for all the pupils and their families. For the young people in secondary school, I often offer support with issues such as anger management, low self-esteem, exam stress and healthy lifestyles. With the younger children, the issues are more likely to be things such as fussy eating, continence or behavioural issues. I work with teachers, families and other agencies to ensure that the children get the help and support they need to achieve their full potential.

Other duties include immunisations, delivering health education sessions, supporting care plans for children with health conditions and supporting safeguarding plans for vulnerable children and so on.

I love the interaction with young people. Also, because I live in the same community, I feel I am giving something back by contributing to the wellbeing of the future generation.

I never feel there are enough hours in the day and it can be a challenge to get everything done.  Another challenge is keeping pace with changes in other services that I may access for support, as availability, levels of service, locations or referral systems can sometimes change. It is great being part of a team, though, and I know the schools value the support we provide.

I work term-time only which suits my family needs. One of my hobbies is cake decorating which is great therapy for taking my mind off any work stress as I need to totally concentrate on what I'm doing!

At the moment I am consolidating my skills as I haven't been qualified that long. I am interested in gaining more skills in mental health so that I can support the young people to the best of my ability. I am also keen to work on my mentorship skills so that I can support other learners in the community workforce.

If anyone's interested in training to become a school nurse, my top tip would be to remember that public health nursing is every bit as valuable as clinical nursing and prevention equally as important as treatment.