Leading Change, Adding Value
Leading Change, Adding Value (LCAV) is a framework for nursing, midwifery and care staff that highlights the capability, contribution and leadership that nursing, midwifery and care staff bring to transforming health and care. 
LCAV shows how nursing, midwifery and care staff contribute to delivering the Five Year Forward View and other national and regional transformation programmes.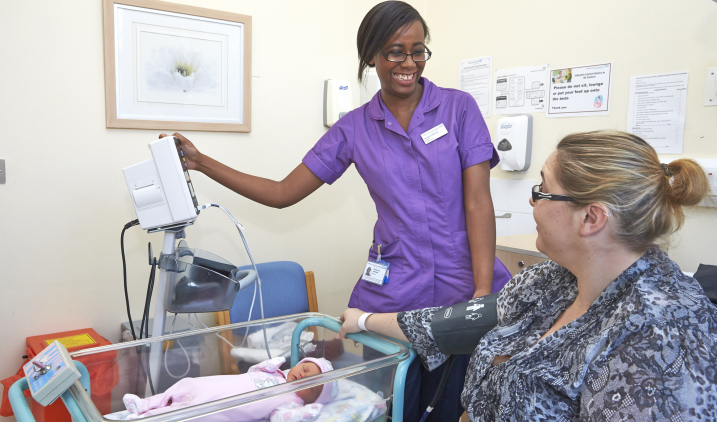 Leading Change, Adding Value (LCAV) is for all nursing, midwifery and care staff, whatever their role, wherever they work.
What does the framework do?
It shows how they can lead the changes needed to improve services, experiences and use of resources for patients, individuals and populations, and how that can be captured, measured and shared.
How does it work?
The framework looks to reduce unwarranted variation in the care provided by seeing where it might not be equal and taking steps to address variations so that everyone receives:
better outcomes
better experiences
better use of resources.
LCAV gives equal importance to quantifying and measuring outcomes of care and to demonstrating quality and compassion.
The 6Cs
The 6Cs – care, compassion, competence, communication, courage and commitment – remain the value base for nursing, midwifery and care staff, and all those who provide care to patients: 
Care
Care is our core business and that of our organisations, and the care we deliver helps the individual person and improves the health of the whole community. Caring defines us and our work. People receiving care expect it to be right for them, consistently, throughout every stage of their life.
Compassion
Compassion is how care is given through relationships based on empathy, respect and dignity. It can also be described as intelligent kindness, and is central to how people perceive their care.
Competence
Competence means all those in caring roles must have the ability to understand an individual's health and social needs and the expertise, clinical and technical knowledge to deliver effective care and treatments based on research and evidence.
Communication
Communication is central to successful caring relationships and to effective team working. Listening is as important as what we say and do and essential for "no decision about me without me". Communication is the key to a good workplace with benefits for those in our care and staff alike.
Courage
Courage enables us to do the right thing for the people we care for, to speak up when we have concerns and to have the personal strength and vision to innovate and to embrace new ways of working.
Commitment
A commitment to our patients and populations is a cornerstone of what we do. We need to build on our commitment to improve the care and experience of our patients, to take action to make this vision and strategy a reality for all and meet the health, care and support challenges ahead.
Further information
Find out more on the NHS England website and watch the LCAV-in-action videos.