Could you be an education mental health practitioner?
Training for the next cohort of new roles to support mental health in schools and colleges is underway, and future programmes will start in September 2020 and January 2021.
As part of the development of mental health support teams, new education mental health practitioners (EMHPs) will work across education and healthcare settings to provide early intervention mental health support for children and young people in schools and colleges. These new roles support the Government's priority of increasing access to and availability of mental health and wellbeing support for children and young people. The first intakes of training proved very successful.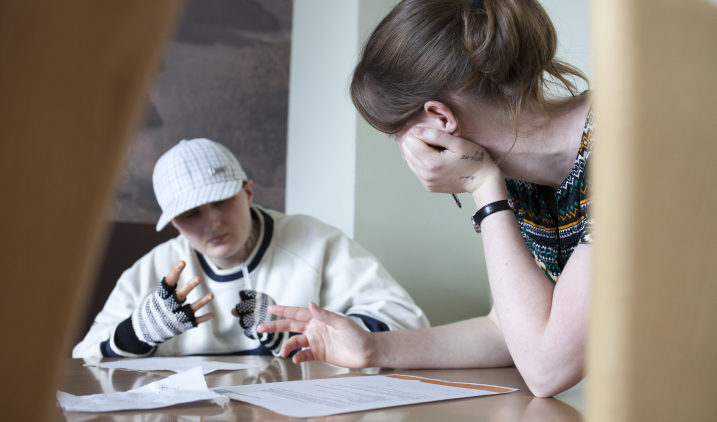 The year-long course
Successful candidates are being offered a 12 month full-time education programme through a combination of study at university and supervised practice learning experience, gaining knowledge and understanding across both education and mental health services.
Trainees will be supervised and supported to gain the necessary skills and abilities to deliver high-quality, evidence-based early interventions for children and young people experiencing mental health problems within their educational setting, and referring on to specialist support as necessary.
The training will be funded at the equivalent of Agenda for Change Band 4 and candidates will gain academic credit at postgraduate level. Once they've successfully completed the training, they'll be: 
qualified as an EMHP
guaranteed a job as part of a mental health support team working in education settings
What candidates will learn
The course will be divided into six modules so that candidates develop skills and knowledge in areas such as: 
working with children, young people and their parents/carers to support self-management, including development of plans for specific interventions and agreeing outcomes
learning to manage a caseload, gaining the necessary skills to practise a range of interventions such as guided self-help
preparing and presenting caseload information to supervisors
working with colleagues to provide better access to specialist mental health services and supporting referrals where required
supporting colleagues in education to identify and manage issues related to mental health and wellbeing
Entry requirements
Specific entry requirements are set by each university so it's important to check carefully. 
However, all applicants must demonstrate the ability to work at degree level or have an equivalent level of relevant experience, with a proven record of previous learning or formal study in child development, wellbeing or mental health.
Experience of working with children and young people and a good understanding of the education system in England is highly desirable.
Further information
The next Education Mental Health Practitioner programme will start in September 2020 and January 2021.
For future EMHP opportunities please visit the NHS Jobs website.