GCSE results day 2019
If you're waiting for your GCSE results, you're probably thinking about what you'll do next.
Don't panic if your results aren't as you were expecting them to be.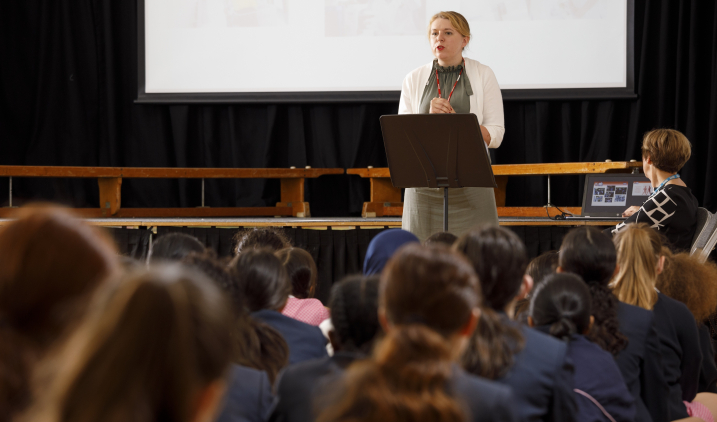 Options
You have a number of options you can consider depending on your results, including:
continuing with your studies at a sixth form or further education college - perhaps by taking a qualification at level 3 such as A-levels or a vocational (job-related) qualification such as a BTEC

getting an apprenticeship – a job with training – learning while you're earning. These are offered at intermediate and advanced level. There are increasingly opportunities in the health sector in areas such as:
There are also traineeships if you are not quite ready for an apprenticeship yet  
The availability of apprenticeships and traineeships depends on where you live so check out the National Apprenticeships and NHS Jobs websites (below).
studying part-time alongside working or volunteering 

re-taking one or more of your GCSEs if you want to try and improve your grades

considering volunteering – a great way to try something, learn new skills and gain experience although you would usually need to be doing this during your spare time  
Combining your options
You could combine a couple of options - such as re-taking some GCSEs levels and working part-time or volunteering at the same time.
Where can I get more help about my options?
Your school or college – to discuss re-taking GCSEs, or your options, if there's a 6th form. 
Your local further education college – to find out about courses at level 3, including general education courses (such as A'levels) and vocational (job-related) courses (e.g. BTEC and RSA). 
National Apprenticeship Service – visit the Find an apprenticeship website to find out about apprenticeships, what they involve, what you can get out of them and to search for apprenticeship vacancies.
National Careers Service – 0800 100 900 or web-chat online via the National Careers Service website for further help and support and you can speak to an impartial adviser from 8am to 10pm daily.
NHS Jobs – visit the NHS Jobs website to search for job and apprenticeship vacancies in the NHS.
Health Careers – contact us on 0345 60 60 655 or email advice@healthcareers.nhs.uk to find out more about career options in the health sector or visit the other sections of the Health Careers website.
Find out more about a career in one of the allied health professions by watching the WOW show videos and visiting the I see the difference website.
Interested in a career in the health sector but unsure what might interest you? Try our Find your career in health tool to get some ideas!
Good luck!