Green light for new nursing associate role
A new role - called nursing associate - is to be developed to sit alongside existing nursing care support workers and fully-qualified registered nurses in both health and social care.
The new role will open up a career in nursing to people from all backgrounds and offer the opportunity to progress to training to become a registered nurse.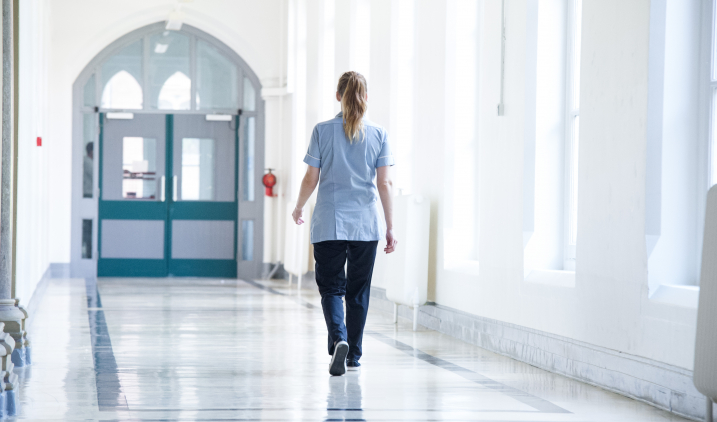 Consultation
The recent consultation on the role proved popular, attracting more than 1000 responses from individuals including patients, members of the public and a wide range of organisations including professional bodies, trade unions, healthcare and social care providers and commissioners of healthcare.
Read more and the full consultation report.
Developing the new role
Health Education England (HEE), the body responsible for training healthcare staff, will now develop the skills and competencies needed for the new role, setting up a series of 'test sites'.
Most importantly, the role will be allied to pathways of patient care, rather than confined to traditional or professional boundaries.
Health Education England response
Professor Lisa Bayliss-Pratt, Director of Nursing and Deputy Director of Education and Quality at HEE, said: "Our consultation has shown that there is a real appetite for this role, which we firmly believe can provide a real benefit to the nursing and care workforce across a range of settings and play a key role in the delivery of patient care with safety at its heart.
"This new role has the potential to transform the nursing and care workforce - making sure the role has a clear entry and progression point will be crucial in its development. 
"The role is neither a panacea for future workforce supply, or a substitute for increasing the supply of graduate registered nurses - and throughout the process we sought to reassure people that patient safety remains paramount and is a determining factor that underlines the role.
"We need to protect what we value across the nursing and care profession but we also need to collectively agree that we can't always hold on to what we have done in the past - change is inevitable. The role will play an important part in the delivery of future healthcare and meet the diverse health needs of people up and down the country.
"I would like to express my personal thanks to everyone who took part in the consultation and took the time to express their views on the scope of this new role.
Existing nursing and care assistant roles
Find out more about working as a nurse or a healthcare assistant.
Shaping the future care workforce
The announcement about the nursing associate role follows HEE's response to a review on developing the future care workforce. Find out more on the HEE website.