Have a go at a health career!
Ever wanted to have a go at CPR or ultrasound scanning and wondered what goes on inside an emergency ambulance? 
Come and see us at the Skills Show on Thursday 19, Friday 20 or Saturday 21 November to find out!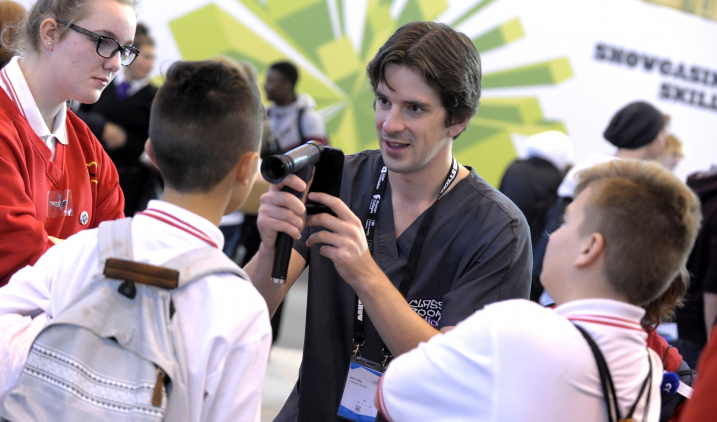 The Health Careers team have a big stand in Hall 9 at the NEC in Birmingham from Thursday 19 to Saturday 21 November. 
Have a go
There'll be all sorts of bits of kit for you to try out, so don't miss the chance to have a go at:
ultrasound scanning
checking the back of your eye with an ophthalmoscope and iPhone
looking round a real-life emergency vehicle
programming a heart pacemaker
bandaging
CPR
using an otoscope to see how the ear works
experiencing what it's like to have particular medical conditions
Your questions answered 
Careers advisers and staff doing all sorts of health jobs will be on the stand to answer questions. And don't miss one of the talks from our very own career specialist on the Spotlight Stage in 'The Street' at: 
10.50am on Thursday 19 November
2.35pm on Friday 20 November
10.25am on Saturday 21 November
Register for your free place
The Skills Show is free to attend but you must register in advance. Visit the Skills Show website to book.
See you there!