Inspired by the Olympics?
If you're enjoying watching the 2016 Olympics and are impressed with Team GB's medal haul, you might be thinking that a career in sport could be for you. 
But did you know that there are several different roles within the health sector, including the NHS, that can involve working in sports and exercise?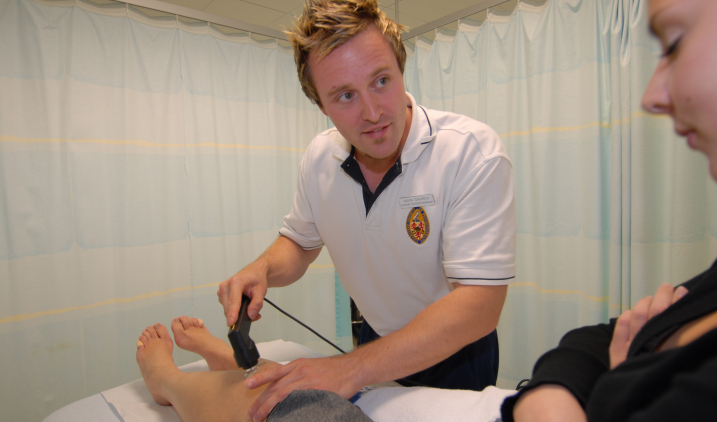 Medicine
If you decide to train as a doctor, you could go on to specialise in sports and exercise medicine. Or you could become a GP and then develop a special interest in sports medicine. 
Physiotherapy
Physiotherapists often treat people who have suffered musculo-skeletal injuries as a result of playing sport, and you can also specialise in this area. Physiotherapy assistants/support workers help patients to follow exercise and treatment programmes.
Healthcare science
As a healthcare scientist working in cardiac science you could monitor a patient as they exercise (usually on a treadmill) to test if the blood vessels supplying the heart are working properly. Or working in respiratory physiology, you could work with a patient with breathing difficulties, for example, performing tests as they exercise to understand the causes of their disorder.
Support roles
Within the NHS there are also jobs for occupational therapy support workers that sometimes involve exercise and sport, for example for people with mental health problems. The jobs are sometimes called occupational health technical instructors.
Public health
Roles within public health can include working in the exercise field such as jobs that involve promoting healthy lifestyles, for example health trainer and public health practitioner.
Administration
Staff working directly with patients such as these will be supported by administrative and clerical colleagues so see what you could do.
Find out more
Find out more about these and lots of other roles in health in our explore roles section.