Join us as we celebrate the 350 careers available in health
Published: 6 March 2017
Last Updated: 6 March 2017
National Careers Week 2017 (NCW 2017) takes place between 6-10 March and is a celebration of careers guidance and free resources in education across the UK. 
Throughout the week, we will be highlighting the range of careers in health and the information and resources available for schools and other education providers. 
Careers Week encourages education providers to bring together students, local employers and advisers through careers events and activities. During National Careers Week schools, academies and colleges are asked to offer careers advice and guidance to their students. The National Careers Week website provides free resources, information on current career opportunities and advice on activities and exercises to run.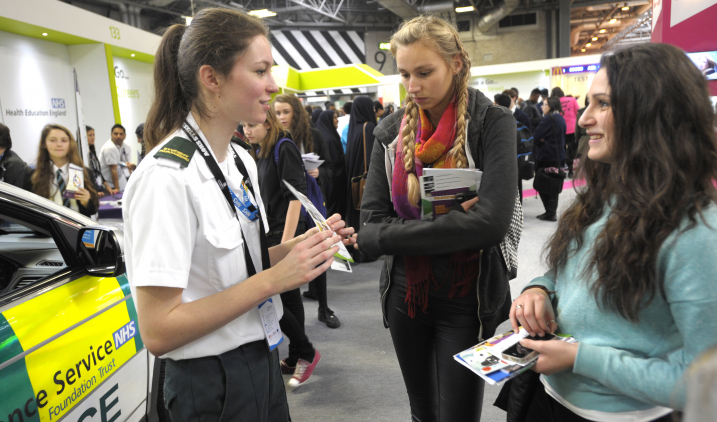 What we are doing? 
Read our Careers Zone page to find out about what resources and tools we have available to support teachers and careers advisers
Ask us questions on a National Careers Week 2017 Twitter chat on Wednesday 8 March at 10.30
Keep up to date with developments in health by joining us at the National Career Guidance Shows in Leeds on 9 March 
Book your free place for The Big Bang fair taking place 15 to 18 March 2017 where  students can try their hand at lots of activities to bring science to life
Join us as we promote the amazing work of healthcare science professionals during Healthcare Science Week from 10 to 19 March 2016. Visit our Healthcare Science Week page to find out how you can get involved.
Register to receive our once-a-term newsletter and don't forget to check out the Health Careers resources section to download our updated literature and booklets!