New grant announced for nursing, midwifery and many AHP students
The grant has been announced in time for students to apply for courses through UCAS before the deadline of 15 January 2020.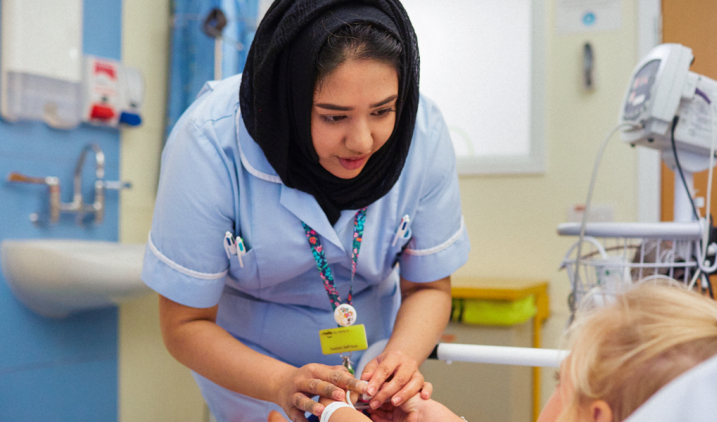 New funding arrangements
All nursing, midwife and many allied health professional degree students studying or starting their course in August 2020 will receive at least £5,000 a year. There will also be up to £3,000 further funding available for:
specialist disciplines that struggle to recruit, including mental health
an additional childcare allowance to help them balance their studies with family life, on top of the £1,000 already on offer
areas of the country which have seen a decrease in people accepted onto some nursing, midwifery and allied health courses over the past year
This means that some students could be eligible for up to £8,000 in total support per year with everyone getting at least £5,000. The funding will not have to be repaid.
The grant package
The new package will supplement existing support available to pre-registration undergraduate and postgraduate nursing students from the Department of Health and Social Care, including travel and accommodation costs for clinical placements, funding for students facing financial hardship and childcare support.
Students will also be able to continue to access the funding for tuition and maintenance loans from the Student Loan Company.
Further information
Further details on the funding arrangements will be available in early 2020. Keep an eye on our financial support at university page for details as they become available.
Health Education England comment
Speaking about the additional funding, Mark Radford, Chief Nurse, Health Education England, and Deputy Chief Nursing Officer said: "This is a clear commitment to increasing this NHS workforce in these vital areas and means we should be seeing an increase in people who wish to consider applying for these fulfilling and rewarding careers.
"This is one of the key interventions we will be taking alongside retention, course attrition, return to practice for the People Plan. We also need to do more to highlight the attractiveness and flexibility of nursing and midwifery careers that will in turn deliver safe and effective care to patients."
Interested in a career in nursing? 
Register with us today for all the information you need to start your application.