New health analysis specialism for NHS Graduate Management Training Scheme - apply now!
If you're a highly numerate graduate based in Leeds or London, choosing health analysis on the NHS Graduate Management Training Scheme could be perfect for you.
The scheme is a fast-track programme to prepare you to work as a senior manager in healthcare and choosing the health analysis strand will give you the opportunity to work in Leeds or London in a health analytical team in a national organisation.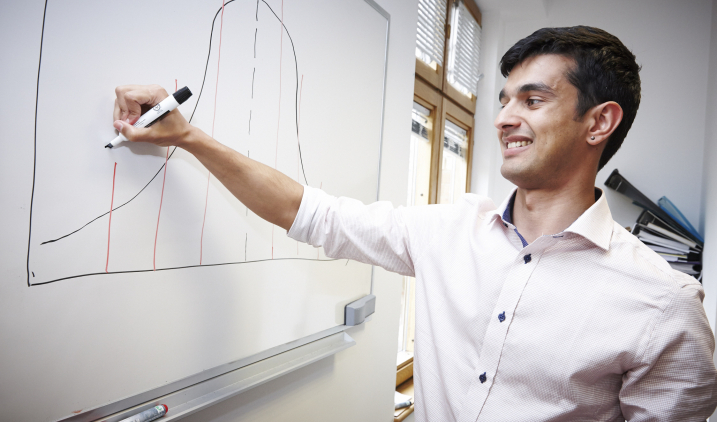 You'll gain hands-on experience of how analysis informs policy and direction in the healthcare system, and get the opportunity to work in a number of areas.
What to expect
The type of areas that you might work on includes:
modelling future levels of hospital activity and production of tools to help support local areas for long term planning
evaluating the success of new ways of delivering care to patients as part of the delivery of the NHS Five Year Forward View
analysis to understand the drivers behind cancer waiting times
analysis of the drivers behind the growth in GP referrals
modelling to support the Maternity Review 
You'll undertake a minimum of three placements during the two-year programme, across at least two organisations. During this time you'll also work towards a Postgraduate Diploma in Health Analysis.
Great prospects
The health analysis stream of the NHS Graduate Management Training Scheme could lead to the role of chief analyst in a national organisation.
Many of the national health-related organisations such as NHS England have a senior or chief analyst acting in a leadership role to champion the use of analysis and evidence in decision making. These are highly influential roles supporting decisions that influence improvements in all aspects of health and social care.
In these roles, key responsibilities often include:
setting the direction for the use of analysis in the health service
championing the importance of analysis and ensuring it is integral to the NHS agenda
providing analytical links across other NHS organisations, and strengthening the capacity and capability of analysis in the NHS
providing strategic leadership for analytical professions and analytical issues
innovating and organising analytical resources to get maximum value
providing the NHS with the analysis and evidence needed to deliver better care for NHS patients across the country
A career in health analysis
The challenge for the NHS – an ageing population with more complex health needs, at a time of significant financial constraint.
Health analysis has a vital role in meeting this challenge through, for example, by modelling and evaluating potential healthcare system changes and providing tools and evidence to support the decision making. Health analysis helps to provide the evidence-base and tools to ensure that the focus is on continuously improving the outcome of healthcare.
Getting on to the scheme
You'll need to be a highly numerate graduate based in Leeds or London with an interest in the NHS.
You'll also need an understanding of a wide variety of analytical approaches such as economics, statistics and operational research techniques) and their application, to provide high quality, timely analysis and intelligence.
You'll be expected to be able to structure problems and develop appropriate analytical solutions, analysing and triangulating data, providing insight and giving persuasive explanations of complex concepts orally and in writing to a range of audiences, in a clear and accessible manner.
Apply today!
Make sure you apply by 11am on 24 March for entry in 2017.
Find out more
Find out more about the application process, including the Match me tool to assess your suitability. 
Discover more about the health analysis specialism and details about a career in health informatics.