New report sets out plans to transform general practice
A new report from NHS England entitled 'General Practice Forward View' sets out a plan to transform general practice for the benefit of patients, GPs and their colleagues.
Published in April 2016 in partnership with the Royal College of GPs, General Practice Forward Review outlines an additional funding of £2.4 billion a year until 2020 for general practice. This means that over 10% of the NHS budget will be spent on general practice by 2020, which is equal to a real terms increase of 14%.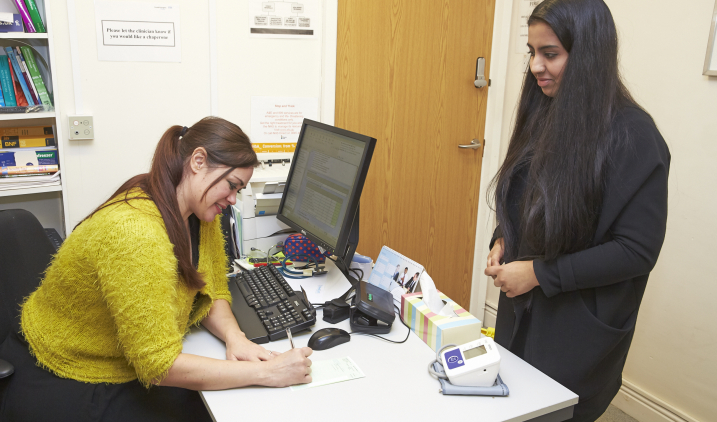 Good news for a career in general practice
This is good news for anyone considering a career in general practice, or indeed for existing GPs who might be thinking about returning to work as well as the other staff who work closely with GPs. This wider team includes nurse practitioners, clinical pharmacists, physiotherapists and paramedics.
NHS England will be spending £206 million to increase staff numbers which will also help reduce the pressure on existing staff. General practices will see an extra 5000 doctors and at least 5000 additional other staff by 2020/21.
Incentives
Areas of the UK that struggle to recruit sufficient GPs will be offered 250 post certificate of training (CCT) fellowships, which will provide additional training opportunities. There will also be a new recruitment programme to attract foundation doctors to general practice, supported by a ream of 35 national ambassadors and advocates to help promote the role.
A financial incentive will be offered to GPs who want to return to practice in a geographical area of greatest need.
This report sees the biggest increase in funding in general practice for many years. Plans to reduce paperwork and bureaucracy for GPs will also be welcomed, giving doctors more time to spend with patients. Payment processes will be streamlined and patients will also be encouraged to manage their own care.
Additional support
And for those GPs who are suffering from stress or burn-out, an additional £16 million is to be invested in additional mental health support. 3000 mental health therapists will also be provided to provide psychological therapies in the general practice setting.
The report confirms that no GP or practice will have to offer routine seven day a week access to services. Plans will be implemented locally to determine capacity on different days of the week.
Non-GP staff
GPs aren't the only staff members to benefit from the new plans. Nurses working in general practice will have £15 million allocated for improved training and support for returning to practice after a break. £45 million will also be used to train reception and clerical staff in areas such as effective handling of clinical paperwork, which will mean less routine admin for GPs.
1000 new physician associates will be recruited to support general practice and a new medical assistant role will be piloted. Practice managers will also receive £6 million for their own development.
£112 million will be set aside for pharmacy services, which will allow each practice to access a clinical pharmacist. This will lead to around 640 additional pharmacists in general practice by 2017 and 1,500 by 2020.
There'll be money to increase the use of new technologies, such as apps for patients to connect them with their general practice and other innovative technologies such as webcam links with care homes.  The report also outlines the additional funding which will be available to develop and improve GP's premises.
Find out more
To find out more about the report, visit the NHS England website and download the report.
And see our information about a career in general practice.