#Openadoor to an NHS career this Christmas!
Could this be the year you give yourself or someone you know a different type of present? 
Every day during December, we're encouraging you to give yourself, or someone you know, the gift of an NHS career!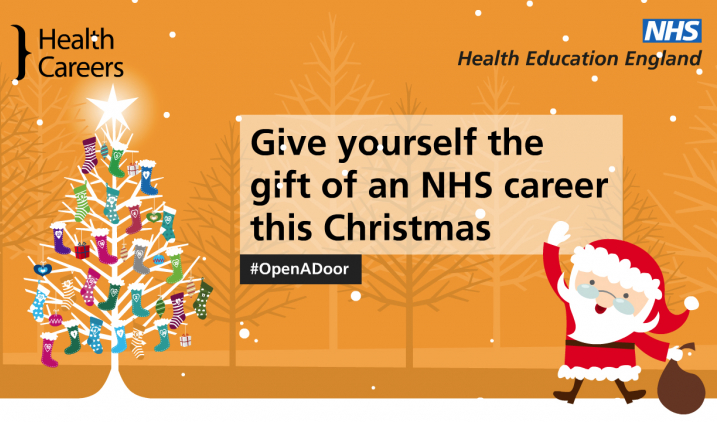 But there's no need to hit the shops; our animated advent calendar will deliver a different career every day until Christmas Eve straight to your favourite social media outlet. 
Something for everyone
Starting on 1 December, every day until Christmas Eve we'll #Openadoor to reveal a different role - many we're sure you won't have even heard of! There'll be lots of useful information too about the training you need, entry requirements, where to apply for jobs and stories from people already working in different parts of the NHS.
The campaign will uncover roles that you'll have heard of and maybe some you haven't or don't always associate with the NHS. There really is something for everyone!
Where to find us?
Follow the campaign at #Openadoor and on our social media channels:
Show Santa how it's done and find your NHS career this Christmas!