Range of staff needed to administer new cancer treatment
The new NHS service will be available at: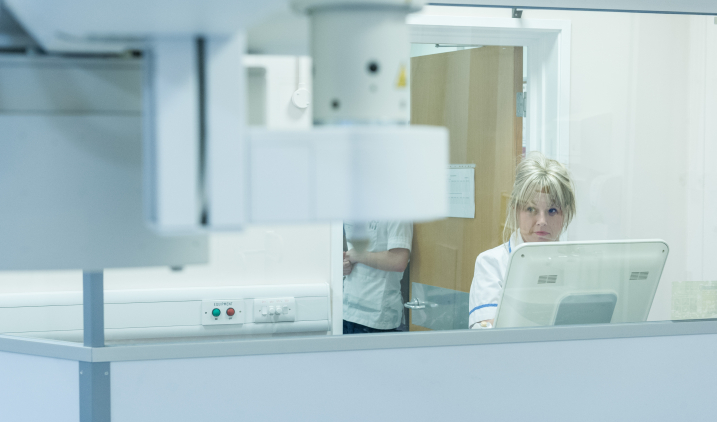 What is PBT?
Proton beam therapy (PBT) is a very precise form of radiotherapy which uses protons rather than conventional x-rays to treat complex cancers such as those at the base of the skull, head and neck, and in the spine.  
Advantages
The advantage of proton therapy over conventional radiotherapy lies within the precision of the proton beam, which results in a better distribution of dose to patients being delivered. By precisely targeting the cancer, normal tissues receive very little radiation, leading to fewer side-effects and reduced long term consequences, including the risk of a secondary malignancy which is particularly important for very young patients.
Low energy PBT is already provided for ocular (eye-related) cancers at Clatterbridge Cancer Centre NHS Foundation Trust.     
At the moment, it isn't available through the NHS in the UK and so patients requiring this form of treatment have to go abroad to receive it. But over the next couple of years, high energy PBT will become available through the NHS in the UK.
The introduction of PBT provides a potential opportunity for qualified NHS staff to broaden and develop their knowledge and expertise in the use of PBT as both trusts will be seeking to expand their workforce to support the delivery of this new service for the NHS.
If you have an interest in a career within the NHS, radiotherapy provides varied routes in with a wide opportunity to develop.
Further information
Find out more about PBT being delivered through the NHS on the NHS England website. 
Watch an informative video about PBT on YouTube. 
Visit: