Specialist careers adviser on hand for results day
It's a big week for you if you're waiting for your GCSE results. 
What happens if you're disappointed with your grades when you get them and aren't sure about your next steps? Maybe you don't know what your results mean for your future?
Our careers specialist and qualified careers adviser, Alan Simmons, has some top tips for taking the next step in your health career.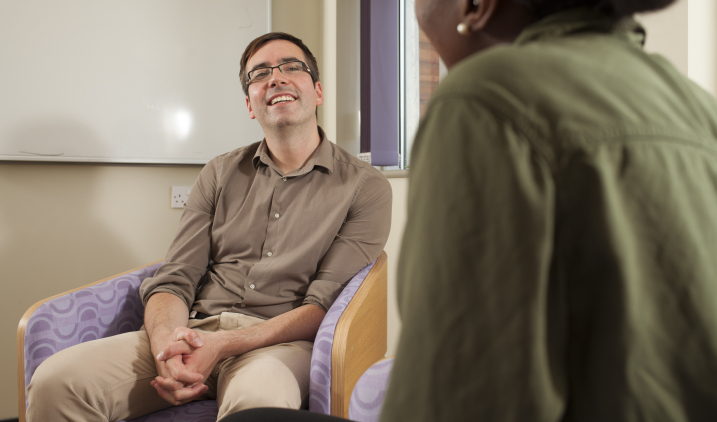 Getting your exam results can be one of the most stressful times in your life. Whatever results you get, they can shape the rest of your life, so not getting the grades you were expecting can be a hard pill to swallow.
But don't panic. You have options. 
Apprenticeships
If going on to do A-levels isn't right for you, an apprenticeship could be your first step to a long and happy career in health. Apprenticeships in the NHS are growing year-on-year with nearly 20,000 opportunities expected in 2016/17. They can also be a stepping-stone to a variety of careers in health. A range of apprenticeships are available in the NHS and there's everything from business administration to healthcare assistant.
Vacancies are advertised throughout the year on the National Apprenticeships and NHS Jobs websites, so take a look.
Find out more about the range of apprenticeships in health.    
Your first job
How about going straight into employment? Working either full-time or part-time gives you experience and confidence in a work setting. Take a look at the NHS Jobs and Local Government Jobs websites to see what is available. Alternatively, you could try some volunteering which is a great way to try something different, learn new skills and gain experience.
If you want to improve your grades, you could retake your GCSEs or even combine a couple of these options, such as retaking some GCSEs while working part-time.
Got your A-level results last week and still not sure what to do?
If you didn't get the A-level grades you need for your first choice course, there are a range of health-related degrees available and vacancies are available through Clearing.
It might be worth taking a look at:
And don't forget you may also be eligible for financial support if starting your course in September 2016. You can also find courses across the country on our course finder. 
Other non-health degree courses may not train you for a specific profession but you can study a subject in more detail and keep your options open for a future health career. For example, a science or relevant engineering degree may give you the option of applying for the NHS Scientist Programme. Other degrees could mean you being able to apply for the NHS Graduate Management Training Scheme. You could even look at an accelerated programme in nursing, medicine and physiotherapy to name a few.
The UCAS website explains how to use clearing and there are lots of FAQs there too.   
Where can I get more help about my options?
Contact Alan Simmons via Facebook for immediate answers all day on Thursday 25 August, or contact:
your school or college
your local further education college
UCAS Exam Results Helpline - 0808 100 8000
National Apprenticeship Service – visit www.getingofar.gov.uk to search for apprenticeship vacancies.
National Careers Service 0800 100 900 or web-chat online
NHS Jobs - search job and apprenticeship vacancies in the NHS
Health Careers – call 0345 60 60 655, email advice@healthcareers.nhs.uk or ask a question on Facebook or Twitter
Good luck!
Good luck with your plans for the future, whatever you decide to do.