Support for A-level results day
If you've been waiting for your A-level results and got what you wanted, many congratulations! 
But if things didn't quite go according to plan or you've changed your mind about what you want to do, don't panic. There are many options open to you.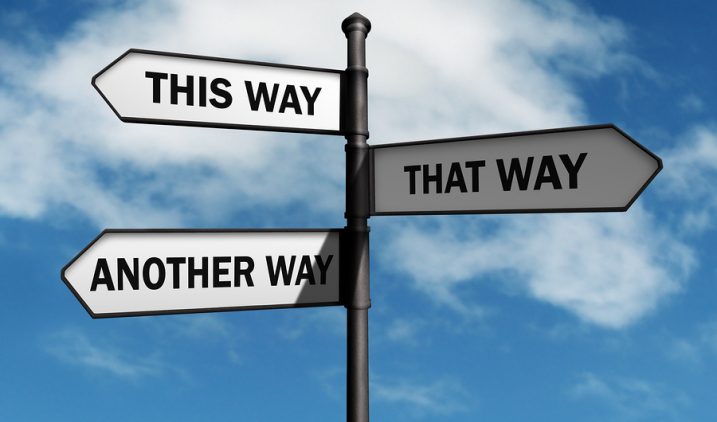 If your grades are disappointing
You might still get in to do your chosen course, depending on how close your grades are. Contact the universities you hold places for first and see what they say. You can't usually go into UCAS Clearing until the universities you applied to have decided on your application, based on your grades.
UCAS Clearing
If you don't get onto your chosen course or perhaps you haven't considered university before now and you want to apply for a course through Clearing, again, don't panic. There's still time to do some research first to ensure you make a well-informed decision about any courses. Keep an open mind too; you may find a course to suit you that you hadn't thought of before.  
Degree and diploma places starting this September are still available for all sorts of health courses with starting salaries for graduates of £22k up for grabs after graduation. A health-related course and career provides the opportunity to make a difference to people's lives like no other field of work. The Health Careers course finder is the place to find where you can study for a whole host of approved courses in health. 
Nursing and other professions such as podiatry and prosthetics/orthotics all have courses available starting in September. Have a look at the UCAS website as soon as you can to see what's available.  
Getting an apprenticeship or job
The NHS will be recruiting 100,000 apprenticeships over the next few years. Opportunities will be available in everything from digital marketing and mechanical engineering to pharmacy and maternity services. We also expect more nurse degree apprenticeships to become available over the next 12 months.   
 
Get more information on the type of apprenticeships available in the NHS and take a look at the NHS Jobs website to see what's on offer right now.    
But don't forget that many of the 350 career opportunities in the NHS don't need a degree or apprenticeship. You might be able to walk straight into a role! It could be in administration or corporate services, a clinical support role, or estates.  
 
Have a look at our Explore roles section and visit the NHS Jobs website to see what is available near you.     
There are lots of people and places on hand to guide you through the next few days and help you make the best decision for your future.  
Talk to y

our school or 6

th

 form college

 

to discuss re-taking A-

levels and other options, including getting into university.

 
The 

UCAS 

Exam Results Helpline on 

0808 100 8000 is there 

to help you make decisions 

about 

college, university, and other education choices

 (including 

Confirmation, Clearing, and Adjustment)

; 

skills, qualifications, and subject choices

, general information about 

resits and re-marks

; 

gap years

; 

vocational learning routes including diplomas, apprenticeships, and NVQs

; 

careers and employment

 and 

funding

 
The

 National Apprenticeship Service is the place 

to find out about apprenticeships, what they involve, what you can get out of them and to search for apprenticeship vacancies.

 
Contact the 

National Careers Service

 on 

0800 100 900

 

or have a web-chat online. F

or further help and support, you can speak to an impartial adviser at

 

www.nationalcareersservice.direct.gov.uk

, every day between 

8am and 10pm.

 
If you've decided to go straight into employment, visit the 

NHS Jobs website 

to search for job and apprenticeship vacancies in the NHS.

 
And you can call us -

 

Health Careers -

 too on 0345 60 60 655 or email 

advice@healthcareers.nhs.uk

 

to find out more about career options in the health sector. We're available on week days between 9am and 5pm.
Good luck!
Whatever you decide, good luck, and #BeTheDifference!