Paediatrician
Paediatrics is the area of medicine that manages medical conditions affecting infants, children and young people.
Nature of the work
It's a holistic [1] specialty — treatment takes into account symptoms of the disease and other factors (eg mental and social), making it specific for the individual. The aim is to minimise the adverse effects of disease, while allowing children to live as normal a life as possible.
Paediatricians may offer any of these three levels of patient care:
primary care

[2]

in the community and general practice settings
secondary care

[3]

, perhaps in a hospital setting
tertiary care

[4]

, usually in larger district general hospitals and teaching hospitals
 "Paediatrics is not a speciality to delve into just because you love children. It goes beyond that and is very emotional and sometimes daunting."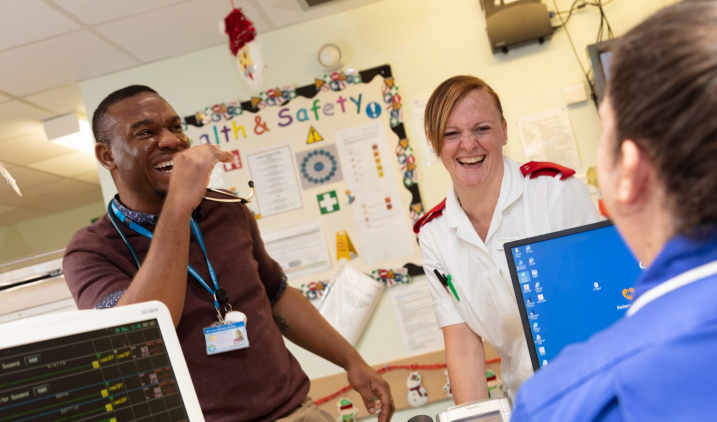 General paediatrics remains the bedrock of the service, but there are opportunities to develop close links with other areas of medicine such as primary care [2], child and adolescent psychiatry and public health. Within paediatrics, specialists may develop skills in a variety of medical fields, including community paediatrics and neonatal [6] intensive care [7].
It's a large and diverse field, encompassing everything from high-technology specialties, such as neonatology, to community-based services such as managing care for disabled children.
Paediatrics is forward looking and research frequently leads to impressive and exciting medical discoveries.
Associated sub-specialties
There are many sub-specialties within paediatrics, including:
allergy, immunology and infectious disease
clinical pharmacology
diabetes and endocrinology
emergency medicine
inherited metabolic

[8]

medicine
neonatal

[6]

medicine
nephrology
neurodisability
neurology
oncology

[9]

palliative medicine
gastroenterology, hepatology and nutrition
intensive care

[7]

medicine
respiratory

[10]

medicine
rheumatology
child mental health
community child health
Want to learn more?
Find out about:
Other roles that may interest you