"Working in the catheter labs is very exciting, especially during an angioplasty."
From a young age, Samanatha was interested in the workings of the heart, and chose biology, chemistry and physical education as her A level subjects.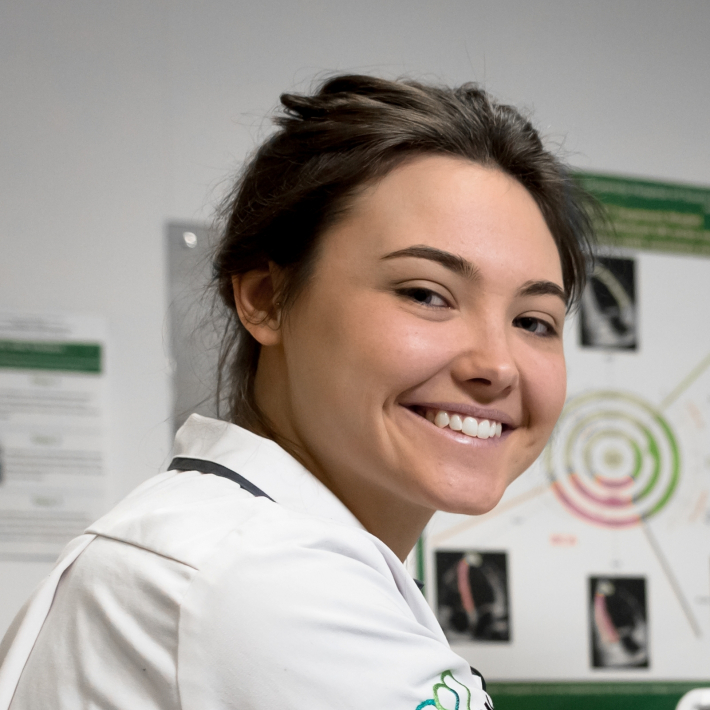 I'm qualified to perform a range of diagnostic cardiac tests such as electrocardiograms [1] (ECGs), exercise tolerance tests, 'tilt' tests, and 24-hour heart monitors. Every day is different and I interact with patients both in clinics and on the wards.

I am also a key part of the team during cardiac procedures like angiograms, angioplasty (mechanically widening narrowed or obstructed arteries) and pacemaker implantation. I monitor the patient's physiology [2], using ECG interpretation and blood pressure monitoring from inside the heart.

Working in the catheter [3] labs is very exciting, especially during an angioplasty. It's extremely rewarding to know I've played a part in the procedure and helped to stabilise the patient.

I studied for a BSc Hons degree in Healthcare Science, specialising in cardiac physiology [2] (PTP [4]). Doing a clinically based degree meant there was a lot more to it than lectures and exams. Time on placement allowed me to put into practice what I'd learnt on the course.