Psychiatry of intellectual disability (PID)
Psychiatrists working in Intellectual Disability (ID) or Learning Disability (LD) are specialist psychiatrists who offer psychiatric assessment and treatment for persons with intellectual/learning disabilities. They also include assessment and management of neurodevelopmental disorders, such as autistic spectrum disorder (ASD), attention deficit hyperactivity disorder (ADHD [1]) and epilepsy.
This page provides useful information on the nature of the work, the common procedures/interventions, sub-specialties and other roles that may interest you.
Nature of the work
People with intellectual disability have higher rates of mental health problems (25-40%) than the general population. Predisposing biological and psychosocial risk factors and maintaining factors are often greater, and they may also have fewer internal resources to cope with mental distress, making them particularly vulnerable. Even seemingly mild-moderate psychiatric disorders can sometimes have a profound effect on people with intellectual disability, impair their day-to-day functioning and quality of life, resulting in more referrals to intellectual disability services.
Most psychiatrists see patients from the age of 18 onwards. Younger patients are seen by child and adolescent (CAMHS) psychiatrists or ID psychiatrists who specialise in working with children alone, should they be available.
The clinical work is often made more complex and interesting by associated physical problems such as epilepsy and cerebral palsy, along with sensory and communication problems and challenges in accessing services. The model of working is multidisciplinary, providing holistic [2] care. 
Patients may present non-specifically, for example with withdrawal or change in behaviours. Investigating and establishing the cause is a fascinating diagnostic challenge. Anxiety disorders and obsessive compulsive disorders are common, as well as behaviours that challenge. Other psychiatric conditions including depression, bipolar disorder and schizophrenia are also diagnosed more frequently relative to the general population.
Psychiatrists work as part of multidisciplinary teams (MDTs) providing multi-professional support. It is also important to work closely with family members and carers to foster mutual understanding of clinical problems, sharing of information and enable delivery of effective interventions. The ID Psychiatrist will frequently lead the MDT and provide support and advice.
Psychiatry is an interesting academic discipline, whether you are interested in the biological basis of mental health problems (e.g. dementia in people with Down's syndrome, behavioural phenotypes of genetic disorders), or the development of innovative service models or forensic aspects of intellectual disability.
Much work has been done in recent years in applying psychotherapeutic and systemic approaches to working with people with intellectual disability. There are also several high profile academic centres around the country offering research opportunities.
Common procedures and interventions
Most specialist mental healthcare for people with intellectual disability is delivered in community settings. Person-centred planning is key to ID psychiatry and helps provide substantial improvements to many people's quality of life.
Mainstream beds are routinely used for those with mental health problems who are in need of inpatient admission. Specialist inpatient facilities are provided for people with forensic needs, and those with more complex conditions.
Much like in mainstream psychiatry, a wide variety of individualised treatments tailored to specific patients' needs are available, including pharmacological intervention, psychological interventions (including behavioural therapies and positive behavioural support), as well as social and educational interventions.
Sub-specialties
Within the specialty there are further sub-specialties, including child and adolescent psychiatry, forensic psychiatry and strong links with neuropsychiatry.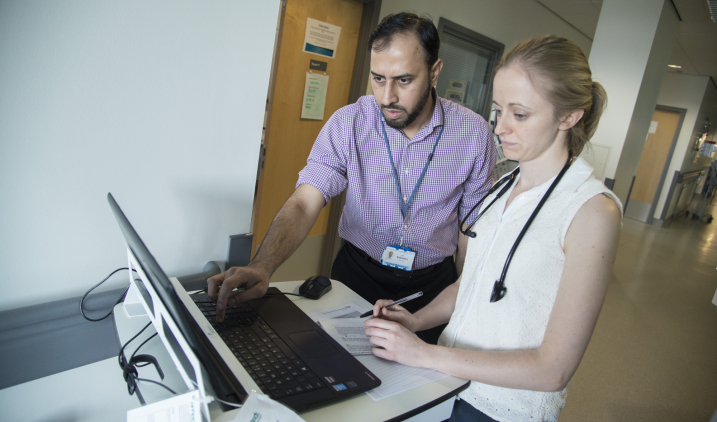 Want to learn more?
Find out more about:
Other roles that may interest you