Genitourinary medicine
Doctors in genitourinary medicine (GUM) diagnose and treat sexually transmitted infections (STIs), including HIV.
This page provides useful information on the nature of the work, the common procedures/interventions, sub-specialties and other roles that may interest you.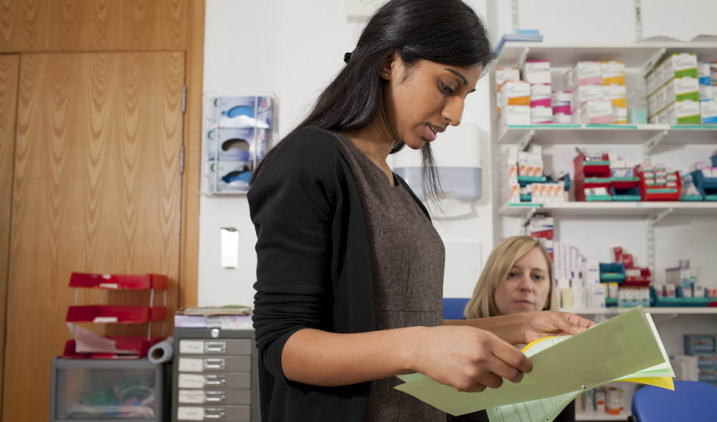 Nature of the work
The principal role of GUM physicians is the prevention, detection, management and control of sexually transmitted infections (STIs). They also manage a number of non-infectious medical genital problems such as dermatoses (affecting the skin).
HIV care involves:
the management of complex antiretroviral treatments (drugs used to slow down the spread of the infection)
a knowledge of drug interactions
understanding antiretroviral drug resistance patterns, treatment side effects and co-infections (where a patient is infected by more than one pathogen)
In recent years the specialty has expanded into other areas of sexual health, including the provision of contraception and the management of sexual dysfunction.
Patients are able to self-refer or be referred by:
primary care

[1]

services such as general practitioners and family planning and youth clinics
other hospital specialties such as paediatrics, obstetrics and gynaecology, urology, emergency units, ophthalmology, general medicine
schools, social services and the police
GUM physicians treat conditions such as:
STIs including Chlamydia, Gonorrhoea, Genital Herpes, Genital Warts and Syphilis
HIV
vaginal infections
pelvic infection and inflammation
genital infestations such as scabies and pubic lice
Common procedures/interventions
These include:
a sexual screen which may include an examination to take genital microbiological samples
treatment with the use of specific antimicrobials (agents that kill micro-organisms or inhibit their growth)
outpatient minor surgical procedures such as cryocautery (a procedure that uses very high temperatures to treat the female genital tract)
light microscopy and dark ground microscopy (where the field around the specimen is dark)
skin biopsies and the insertion and removal of contraceptive devices including contraceptive implants and intra-uterine devices (IUDs)
Sub-specialties
Many GUM physicians develop sub-specialty interests such as:
genital dermatoses (skin conditions)
sexual dysfunction
contraception
public health
Want to learn more?
Find out more about:
Other roles that may interest you