Medical microbiology and virology (doctor)
Microbiologists and virologists diagnose, treat and prevent the spread of infection, making a major contribution to clinical infection management.
Both roles demand excellent clinical skills as well as first-class laboratory knowledge.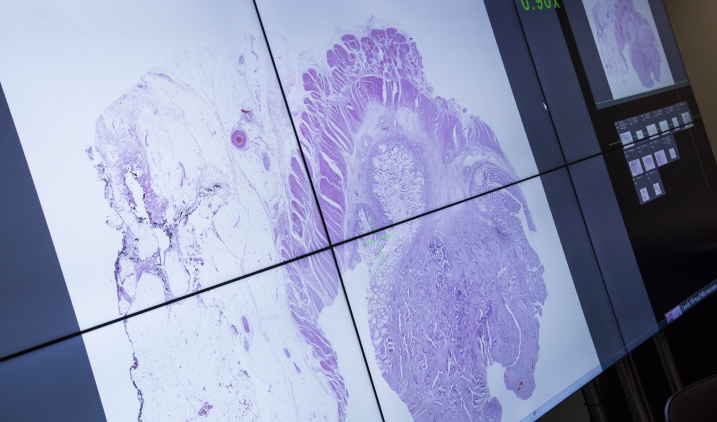 Life as a microbiologist
You'll provide advice on the likely causes and suggest the best test to diagnose a patient suspected of having an infectious disease. The testing you'll do may involve the identification of parasites under a microscope, the use of biochemical tests to identify colonies of bacteria or the use of molecular tests to identify organisms (or even specific genes), which may govern an organism's behaviour. 
You'll be expected to interpret tests results and recommend appropriate further investigation and antibiotic treatment. 
It'll be your responsibility to ensure the delivery of prompt and accurate test results for patients. In cases where antimicrobial drugs are required, you'll provide advice concerning the choice of such drugs and the duration of treatment. 
The side effects of treatment along with the potential risk of encouraging further infections (some of which may be antibiotic-resistant) must be considered in tandem with any medical problems or allergies the patient might have. In doing so, you'll play a major role in controlling the spread of infectious diseases, including the spread of hospital-based 'super-bugs' such as MRSA. 
In your role, you'll also contribute to the protection of public health by monitoring the patterns of infectious diseases. 
You'll usually work with clinical colleagues, GPs and laboratory staff rather than with patients directly. You'll be hands-on and expected to perform: 
traditional culture techniques such as microbiological stains 
measuring antibody response to infection 
detection of microbial antigens 
nucleic acid amplification (polymerase chain reaction) 
Life as a virologist
Your role will focus on viral infections, and your time will be divided between laboratories and clinics as well as working on hospital wards and in the wider community. 
You'll manage HIV/AIDS and other blood-borne infections such as hepatitis B and C. But the role of a virologist is rapidly evolving, and increasingly your challenge will be to manage the spread of emerging viruses like Covid-19 and combat the threat from bioterrorism and the use of agents like smallpox. 
You'll usually work directly with clinical colleagues, GPs and laboratory staff rather than with patients directly. You'll be hands-on and expected to perform: 
antigen detection techniques 
high-throughput nucleic acid extraction techniques 
How much can I earn? 
You'll first earn a salary when you start your foundation training after medical school. The basic salary ranges from £29,384 to £34,012. Once you start your specialty training as a microbiologist or virologist employed by the NHS, you can expect to earn a salary of at least £40,257, which can increase to between £84,559 and £114,003 as a consultant. 
How about the benefits? 
make a difference 
flexible and part-time working 
high income early in your career   
work anywhere in the world   
excellent pension scheme 
good holiday entitlement 
NHS discounts in shops and restaurants 
Must-have skills 
excellent communication skills to manage a wide range of relationships with colleagues, and patients and their families  
emotional resilience, a calm temperament and the ability to work well under pressure  
teamwork and the capacity to lead multidisciplinary teams  
problem-solving and diagnostic skills  
outstanding organisational ability and effective decision-making skills  
first-class time and resource management for the benefit of patients  
Entry requirements 
Your first step is medical school. Typically, you'll need excellent GCSEs and three A or A* passes at A level including chemistry for a five-year undergraduate degree in medicine. Many medical schools also ask for biology and others may require maths or physics.   
If you already have a degree, you could study for a four-year postgraduate degree in medicine.  
You'll need to pass an interview and admissions test. You'll be asked to show how you demonstrate the NHS values such as compassion and respect.  
Some medical schools look to recruit a mix of students from different backgrounds and geographical areas, so your educational and economic background and family circumstances could be considered as part of your application. 
"I'm passionate about my job because I believe in the importance of what I'm doing – promoting the rational use of antibiotics and of diagnostic tests. I love the breadth and variety that the specialty provides, and the fact that I'm learning new things every day."
What are my chances of starting a career as a microbiologist or virologist? 
There are approximately 444 microbiologist and 11 virologists working in the NHS in England. 
How to become a microbiologist or virologist 
After medical school, you'll join the paid two-year foundation programme where you'll work in six placements in different settings.  
After your foundation programme, you can apply for paid specialty training to become a microbiologist or virologist, which will take a minimum of four years.  
You may be able to train part time, for example for health reasons or if you have family or caring responsibilities. 
Where a career as a microbiologist or virologist can take you 
There are no sub-specialties in microbiology and virology but there are many opportunities to undertake research. 
Other roles that may interest you