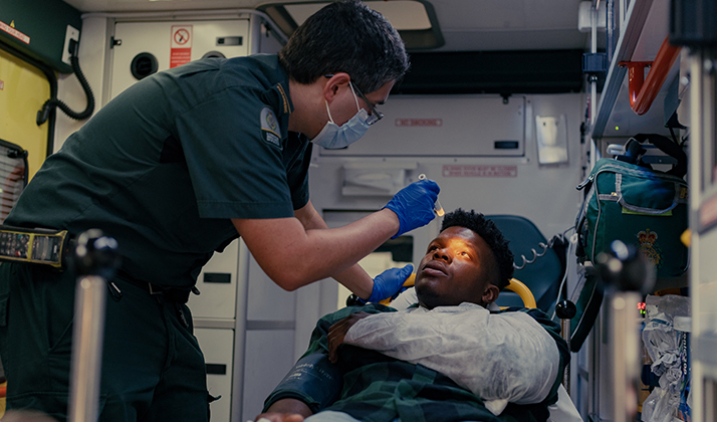 We are allied health professionals
Allied health professionals (AHPs) play a crucial role in helping patients live life as fully as possible. There are many different AHP careers; they work as a part of a central team in emergency response and diagnosis to mental and physical rehabilitation. New annual payments are available to support selected AHP courses for undergraduates and graduates.
Welcome back

There are a few things you'll need to do before you can get back to the career you love.

Discover what you'll need to do

Get help and support returning

And discover all of the funding and support available to you.
We provide great benefits
Enjoy a healthy work-life balance, a good starting salary and one of Britain's most generous pension schemes.
We support you on your journey
We'll provide £5,000 a year towards your English university degree. Further funding is also available for special circumstances.
We'll help you grow
You'll have access to world-class training with opportunities for continual development throughout your career.
We work together
You'll be part of a passionate, dedicated team, delivering vital care to patients, their families and carers.
Register for your guide to becoming an allied health professional
We'll email you a step-by-step guide to help you on your way to joining us.
Let's go