We are healthcare support workers.
We change lives, every single day.
As a healthcare support worker you'll be at the very heart of everything we do – it's a vital role that keeps the NHS running smoothly.

You'll support patients on their journey back to health, doing everything from taking blood to helping them feel comfortable and at ease.
We are over 30 roles
The NHS is vast and diverse, and so are our healthcare support worker roles. There are 30 different roles you could choose from that sit within seven areas of the NHS, including mental health, primary care, maternity and children's services. 
You could support patients with nutritional issues as a dietetic assistant, help people learn to walk again as a prosthetic technician, or even help diagnose diseases and conditions as a radiography assistant.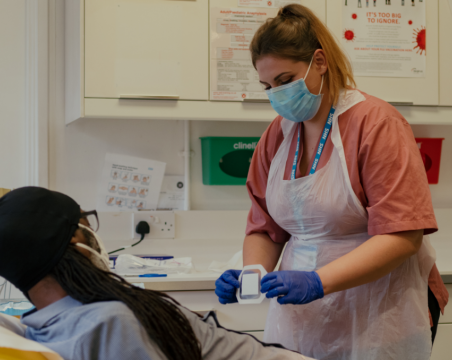 We are at the heart of healthcare
No two days are the same as a healthcare support worker. You'll support patients through their treatment, sharing their experiences and making a real difference to their journey back to health.
It's a really special role where you'll be part of a tight-knit team of healthcare professionals and have the privilege of sharing unique life experiences every day. With the ongoing support of your team, and our world-class training and development, you'll be able to take your career anywhere you want – whether that's having more responsibility or even becoming a team leader.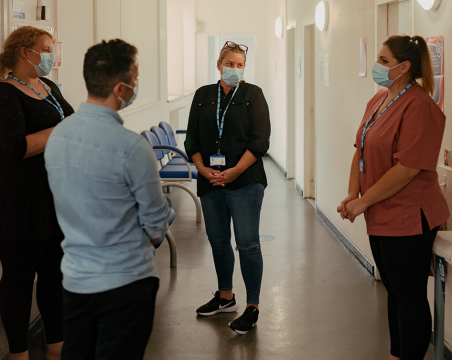 We are a career like no other
What matters most in this role is that you have a passion for helping others and enjoy working as part of a passionate team – the qualifications you may have are less important to us.
You'll be working in a hands-on, fast-paced environment where communication is vital – nowhere else will a compassionate nature have such an impact.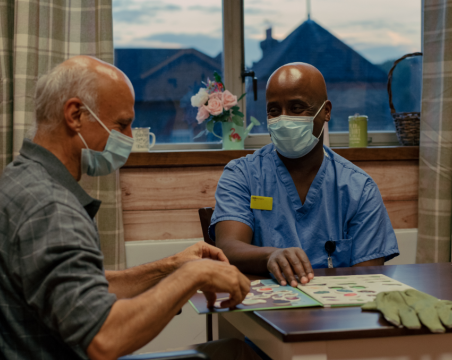 Get your free step-by-step guide to becoming a healthcare support worker
Sign up to our email guide to find out more about a career as a healthcare support worker and where it can take you.
Sign up
Being a healthcare support worker is a great starting point in the NHS. It'll give you a taste of what a career in healthcare is really like, open your eyes to the different roles you might want to work towards and if you're thinking about applying for one of our NHS apprenticeships, the skills and experience you'll gain will help your application really stand out.

If you're just starting out or are looking to change careers, you may be surprised to learn that you've probably already got lots of the skills we're looking for. A caring and compassionate nature is essential to the role but you'll also need to have good communication skills, be good at problem solving and also be able to make quick decisions.

Find out how to make the most of all of the skills and experience you already have.
Hear from our passionate team and find out what the role is really like.
Explore all the healthcare support worker roles we have to offer.