We are nurses.
We are fulfilled.
A career in nursing is one of the most rewarding you can choose. You'll be part of a passionate and multidisciplinary team, working together to change lives. Depending on the area of nursing you choose to specialise in, you could be helping patients with their mental health, assisting someone with learning disabilities, or caring for newborns, the elderly and everyone in between.

And with the skills you already have, plus our unrivalled, on-the-job training and support, there's no limit to where you could take your career.
You'll receive world-class training
The most common route into nursing is by completing a nursing degree. It's a dynamic way of learning, combining academic study with hands-on, practical experience. Our training is recognised as some of the best in the world and will leave you feeling ready for anything.
There are full and part-time courses available across the country, giving you plenty of flexibility to fit your studies around your life.
Already have a science or social science degree? You can do a postgraduate course in two years rather than three.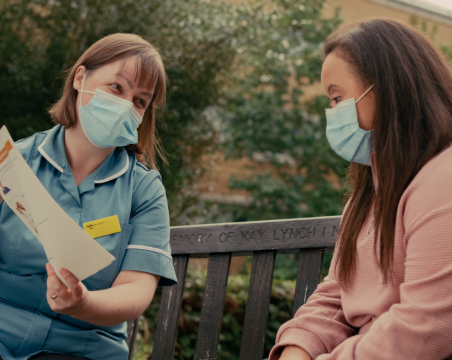 You'll have countless opportunities to progress
Once you're working with us, you'll enjoy continuous professional development, helping you to develop your skills, gain new ones, and progress to specialist roles with a higher pay grade.
And with annual reviews and the support of our passionate team, you'll have career potential that matches your ambitions – whether that's a move into research, teaching, management or even becoming a specialist.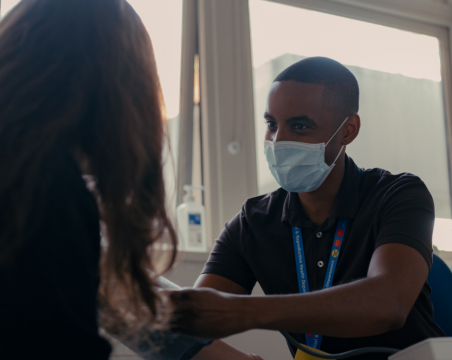 Enjoy one of the UK's best benefits packages
There's more than one reason nursing's so rewarding. Not only will you enjoy a competitive salary, you'll also get a generous pension and exclusive health service discounts too.
And to help you enjoy a healthy work/life balance, you'll work a flexible 37.5 hour week with 27 days holidays a year plus public holidays.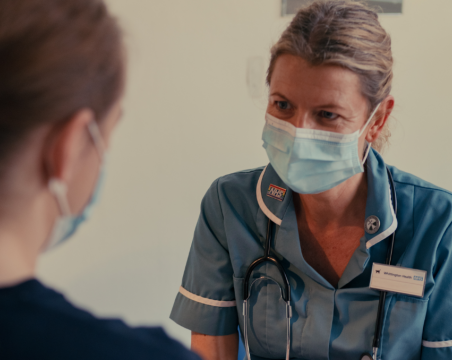 We are supported
When you train to be a nurse you may be eligible for at least £5,000 a year to support your studies – and that's not all.
get started
Switch to a career in nursing
From discovering the exciting range of roles and benefits to finding the best route in.
Sign up for emails
Hear from our newest nurses and find out what those first few years on the job are really like.
There are nursing courses available across the country and you can browse them using our course finder.