How to become a midwife
Our midwives say that their job is a privilege and are honoured to be able to share such a special moment in a family's life. 
Applying to become a midwife
The first step to becoming a midwife is to take a degree level programme approved by the Nursing & Midwifery Council (NMC). This may be a full-time undergraduate or postgraduate degree or midwifery degree apprenticeship. 
Applications for full-time approved midwifery degree courses are made through UCAS. You should contact individual universities about their part-time courses and how to apply. Our course finder has every midwifery course across the UK. 
For midwifery degree apprenticeships, search for vacancies on the NHS Jobs website and the Find an Apprenticeship website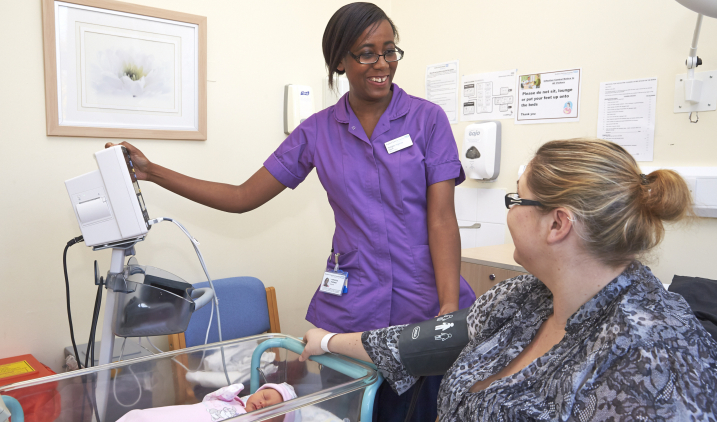 Entry requirements
You're likely to need three A-levels or equivalent level 3 qualifications, plus supporting GCSEs. Entry is competitive and high grades at A-level (or equivalent qualifications at level 3) might be needed. Universities may also ask for certain subjects, such as at least one science or social science subject.
As entry requirements can vary, we always recommend contacting universities and employers to find out the qualifications you'll need. 
Financial support while studying at university
If you're eligible, you'll receive at least £5,000 to help fund your studies while at university. Best of all, you won't need to pay it back. 
Find out more about the financial support available.