Looking for a job
This page talks about the main things to consider when looking for a job in an organisation that provides healthcare. 
Our career planning section also has more information on finding jobs, job applications and interviews.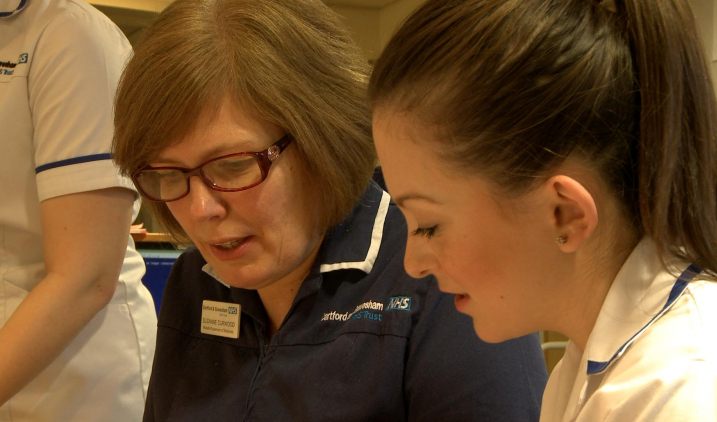 If you decide to look for a job, find out:
what training there will be (some employers offer structured training programmes and apprenticeships)
what opportunities there are for progression
whether you can gain qualifications through assessment in the workplace, or through part-time study or distance learning
Where to look for jobs

Expand / Collapse

The NHS Jobs website allows you to search for jobs in organisations that provide NHS healthcare based on keyword, location, job group etc. You can register to receive job alerts by email.

Vacancies in health may also be advertised:

in local and national newspapers
in health-related journals (although these tend to be for experienced workers)
at recruitment agencies and through online recruitment sites
on employer websites and noticeboards

If you are looking for an apprenticeship, you can search for suitable opportunities on the Apprenticeship Vacancy website as well as on the NHS Jobs website. 

Job applications

Expand / Collapse

When you've found a suitable vacancy:

read the information about the job very carefully
read the questions on the application form
make sure that you match what they are looking for in the person specification for the job
take your time to complete the form
make sure that you emphasise what makes you suitable for the work
mention any experience you have that will show your commitment and understanding of the work
check your details and ask someone else to read it through

Interviews

Expand / Collapse

If you are invited for an interview:

find out as much as you can about the employer, the role and the people who'll be interviewing you if you're given their names in advance
take time to prepare, eg check out in advance where the interview will be held, decide what you are going to wear and what you will take with you
think about the type of questions you may be asked and prepare some ideas to answer them
listen to the questions carefully and take your time when answering
take the opportunity to ask questions at the end

Be aware that as part of the recruitment process, you may be asked to take aptitude tests. You are likely to have a health assessment and criminal record check through the Disclosure and Barring Service. 

If you're applying for a role either directly in the NHS or in an organisation that provides NHS services you'll be asked to show how you think the NHS values apply in your everyday work. Find out more about NHS values.