We are pharmacy professionals.
We make a positive difference to people's lives and wellbeing.
We play a crucial role
A pharmacy career offers the chance to make a positive difference to people's lives and wellbeing, by providing care in a wide range of settings, often at the heart of communities.
As well as having an expert knowledge of medicines, and how they work to treat illnesses, you'll help people to stay well by supporting healthy lifestyles.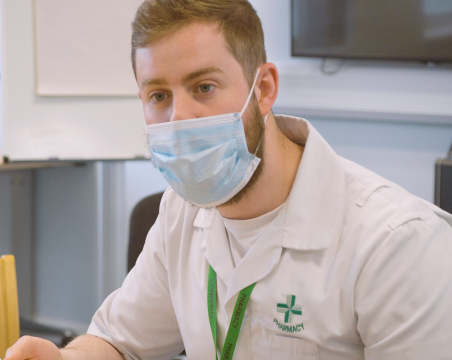 We enjoy world-class training
Being a pharmacy professional, is rewarding when you know you have helped a patient. But it is more than that. With ongoing training, you'll be able to able to progress, moving to more senior positions with a higher pay grade.
You'll also enjoy competitive salary, one of the most generous pension schemes in the UK, and discounts at shops, restaurants and more.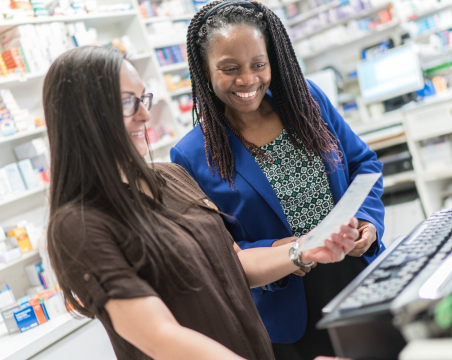 Roles in the pharmacy team
Our pharmacy team work together to make a difference to the lives of people and patients. Find your role in the team.
If you're looking for information about becoming a pharmacist in the UK, you've come to the right place. 

Find out what you need to know based on where you trained. You'll also find useful signposts to further information.

See our information for overseas pharmacists. 

We know you'll have questions about a career on pharmacy. Maybe you have a question about career progression, where you'll work or where you can find out more. 

Get your questions answered with our careers in pharmacy FAQs. 
Get an insight into pharmacy careers
Our pharmacy careers map has all you need to know.
See the careers map