Dental team
Dental care is an important part of healthcare. As well as looking after the nation's mouths, the dental team contributes to the wider care of patients.  
In recent years, oral health has improved as more of us are looking after our teeth better. The skills of the dental team, coupled with advances in dentistry, mean that a visit to the dentist is seen as a positive way to support health and well-being. There are still high levels of oral diseases to address, as well as maintaining and improving oral and general health.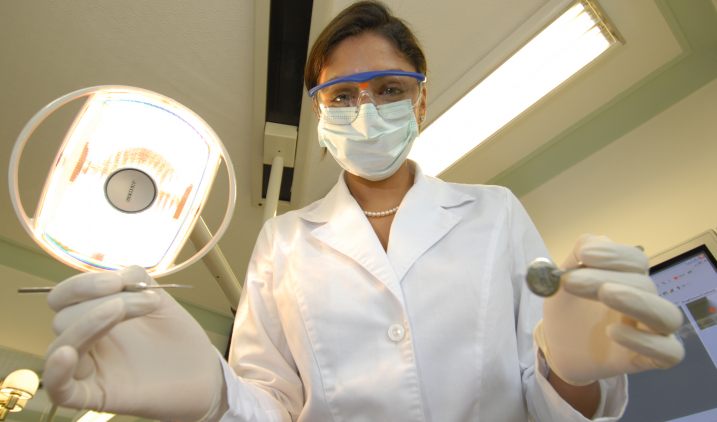 Working as part of a team
As well as dentists, the dental team includes the following dental care professionals: 
Whatever role you choose, you'll be making a big contribution to looking after the nation's teeth, gums and mouths. 
Most dental diseases are preventable, so it is important that all members of the dental team are skilled and qualified. 
Some skills and qualities are needed by everyone working in the dental team: 
excellent people skills so you can deal 

with a broad range of people

 
ability to offer advice and educate others

 
The dental team may work in a variety of settings including general high street practices, hospitals, community services or in universities, and this gives you different options on how to further your career. 
You could train to be a dentist and run a high street practice, work as a dental hygienist to help prevent dental disease or train as a dental nurse and help the team deliver treatment and advice. 
Alternatively, you could train as a dental technician and make dentures, crowns, bridges and retainers for patients. 
As well as the information on this page, this section of the website also provides a useful set of FAQs and information about: