Be part of the team protecting the nation's oral health.
If you have a passion for helping people stay healthy, a career in the dental team could be for you.
There are career opportunities working directly with patients and behind the scenes.
You'll have career choices
There are a variety of roles in the dental care team. Some jobs need a degree education while you can train on the job for others through an apprenticeship. 
Whatever your situation or strengths, the dental care team has a role for you. 
You'll be rewarded
There's more than one reason why a career in the NHS is rewarding. Not only will you enjoy a competitive salary, you'll also get a generous pension and exclusive health service discounts too. And to help you enjoy a healthy work/life balance, you'll work a flexible 37.5 hour week with 27 days holidays a year plus public holidays.
You'll also know that you are making a difference every day.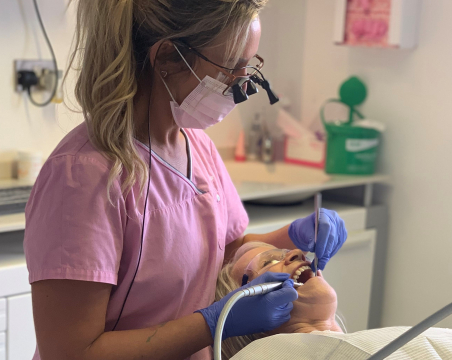 You'll make progress
You'll have countless opportunities to progress. You'll enjoy continuous professional development, helping you to develop your skills, gain new ones, and progress to roles at a higher pay grade.
And with annual reviews and the support of our team, you'll have career potential that matches your ambitions.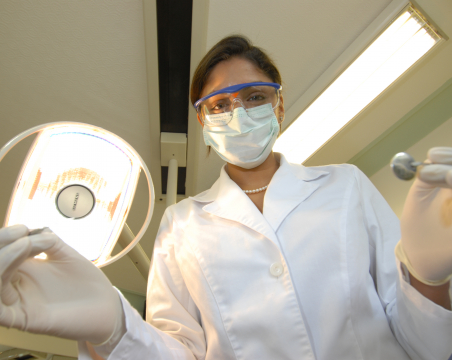 Guide
Get information on careers in the dental team straight to your inbox
We'll send you advice and tips on starting your NHS career including how to get work experience and applying for training and jobs.
Sign-up
Getting started will really depend on the role you want to do. Some roles, such as dentist and dental therapy, and will need a university education such as a degree or diploma. 

Other roles, such as dental nurse, do not necessarily need a degree education and you can start your career by appling for an apprenticeship. 

Most of the dental care team work in dental practices which are contractors. This means that pay and benefits are likely to vary by employer. However, dentists in training and dentists employed by the NHS and consultant will receive a salary.

Find out more about dentist's pay.

If you are not dentist, and working in the NHS, your salary will depend on your role. What is certain is every member of NHS staff will enjoy a competitive salary that will increase annually, one of the most generous pension schemes in the UK, and discounts at shops, restaurants and more. You'll also have plenty of opportunities for career progression, and with the chance to move to a higher band and earn more. 

Having healthcare experience is a guaranteed way to make your job or course application stand out and can really give you a head start on your career – especially if it's relevant to your chosen role.

There are lots of different ways you can get healthcare experience, including work experience placements, voluntary roles, paid full or part-time work, internships or even caring for a sick or disabled friend or relative.

There are thousands of organisations that provide healthcare, so you've got a lot of choice when it comes to gaining experience. You could consider an NHS or private hospital, clinic or health centre, a charity (like St John Ambulance), or even a residential care home or day care centre. Experience doesn't always need to be in a dental care setting. 

But it's not just about healthcare experience. There are plenty of everyday skills that are hugely beneficial, including good communication and organisation skills, problem solving and quick decision making – not to mention a caring and compassionate nature.

To work as a dental care professional in the UK, you must be registered with the relevant regulatory body.
Hear from our passionate team and find out what being part of the dental team is really like.
Explore all the dental team roles we have to offer.