Nursing
If you want a career that makes you highly employable, allows you to help people every day and gives you the flexibility to live and work anywhere, make sure you #knowaboutnursing.
As a nurse you'll be working on the front line of healthcare, making a difference to the lives of patients each and every day. It's a job with real purpose where you'll have the opportunity to help thousands of people during your career.
You'll also benefit from excellent job prospects, the ability to live and work anywhere in the country and have the opportunity to take your career in a number of directions.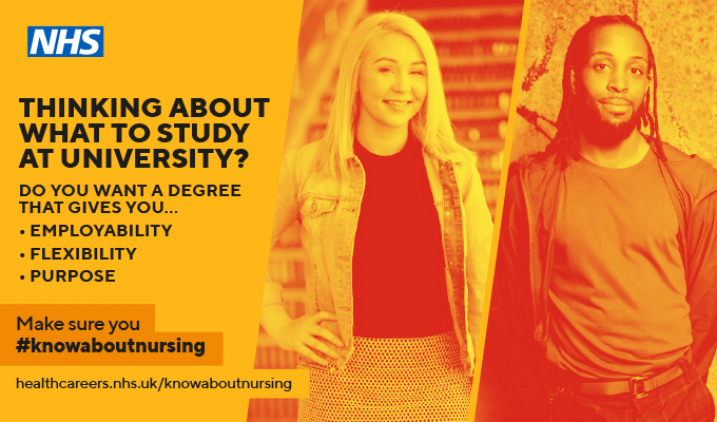 Three reasons to choose nursing
Nursing is a great career that offers fantastic opportunities. Here are three reasons why you should consider becoming a nurse:
it is a highly employable career – 94% of nursing graduates have a job within six months of graduating and nursing is the degree with the highest employability rate
it has a social purpose – as a nurse you have the opportunity to help people and make a difference to their lives
it is flexible – you'll be able to work anywhere in the country and even have the opportunity to work overseas
The different types of nursing
There are four different fields of nursing that you can pursue a career in. These are:
How to become a nurse
There are a number of ways to become a nurse, including vocational options, but many people study a degree in nursing. There are nursing degree courses available at universities across the UK – you can find the right course for on our Course finder. Find out more about studying to be a nurse.
Find out more 
As well as the information on this page, you'll also find: