We are the 111 team.
We are recruiting now.
If you're looking for a flexible role that allows you to make a real difference, this is the perfect opportunity to join us.
Our 111 health advisers and call handlers are vital to the smooth running of our service. You'll support people when they need it most, helping them get the advice and medical care they need.
You'll be a valuable part of our wider team too, helping to take the pressure off our hospitals and other healthcare professionals by giving self-care advice to callers who are able to manage their symptoms at home.
Find a vacancy
We are rewarded
It's not just the rewarding nature of the role that makes this job so special. There are plenty of practical benefits too.
Not only will you receive intensive on-the-job paid training that will leave you ready for anything, but with ongoing training plus opportunities to work flexible hours – it's a job you can really make a career of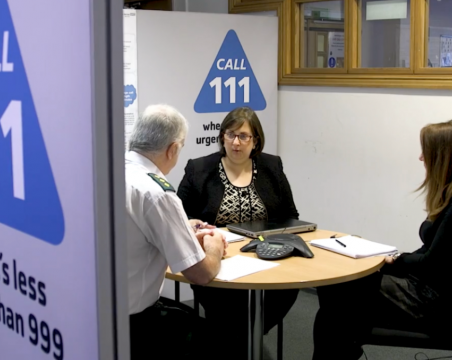 We are compassionate
You'll be working in a role where communication is vital. As a caller's first point of contact, you'll use your skills, alongside specialist computer software, to assess their symptoms and give them the help and reassurance they need.
You'll direct them to the right type of care and where appropriate, you'll offer self-care advice, so they can manage their symptoms at home.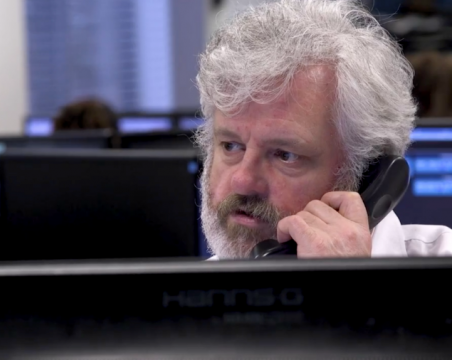 We are in demand
We're always looking for caring, passionate people to join our team. And with the skills and experience you'll gain with us, you'll always be highly employable.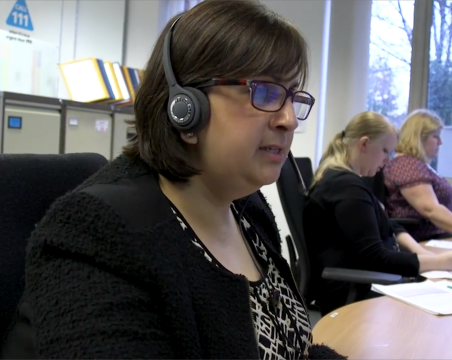 We are ready when you are
We currently have vacancies across the country - will you answer the call?
Search roles
Put simply, you'll learn everything you need perform the role with confidence. Our training is widely regarded as some of the best in the world. And since no two calls are the same, we'll make sure you're prepared for all eventualities, leaving you feeling confident to handle all types of queries.

Through a combination of on the job training and an apprenticeship programme you'll learn how to:

operate the call centre equipment and software.
offer advice and reassurance
use a symptom assessment system to assess callers' symptoms and direct them to the best care for their needs
communicate clearly and efficiently in all kinds of situations
give self-care advice over the phone.

And once you've qualified, you'll get continuous support to progress to a number of roles within the NHS 111 service and beyond.

Initially, you'll need to work on site, where you'll have access to all the support you need as you get started. However, as you progress and gain more experience in the role, there may be opportunities to work from home too.

The average starting salary for a 111 health adviser or call handler is £20,000 a year.  As a senior 111 health adviser you could be earning up to £31,500 a year.

You'll find there are endless opportunities to grow and progress your career as a health adviser or call handler, and you'll have regular check-ins to discuss where you want to be and how we can help you get there.

You could progress to a leadership role, or specialise in coaching or training new recruits, for example. Or you can use it as a stepping-stone into other roles, such as a nurse or paramedic.