Use your interest in how people think and behave to make a difference to their mental health and wellbeing.
If you want to help people with mental health problems, a career in the psychological professions could be for you.
You'll find a range of routes in
As well as the roles that need a psychology degree, there are now new routes into new roles in the psychological professions. 
Degree-level apprenticeships are available. And in some roles, you'll need lived experience of the mental health service you want to work in.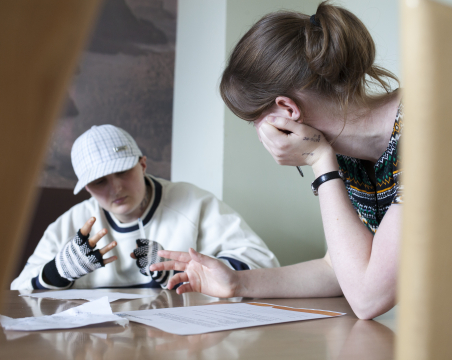 You'll be part of a team
Whatever role you are in, you'll be part of a committed, passionate team who want to help people live fulfilling lives.
As well as other psychological professionals, you'll work with nurses, psychiatrists and many more highly trained professionals.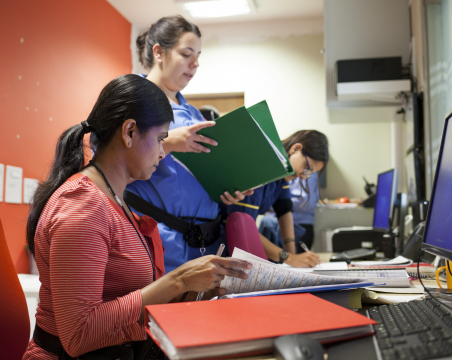 You'll be rewarded
It isn't just emotionally rewarding. You'll also be able to progress your career. With training and personal development, you'll be able to move to more senior positions with a higher pay grade.
You'll also enjoy a competitive salary, one of the most generous pension schemes in the UK, and discounts at shops, restaurants and more.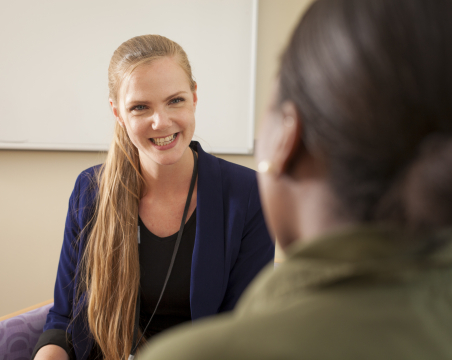 Guide
Get your free step-by-step guide to an NHS career
Sign up to our email guide for more about the roles in psychological professions including getting experience and how to apply.
Sign up for emails
Many of the psychological professions need a psychology degree with some needing postgraduate training. More training routes are opening up including apprenticeships and entry level positions for people with lived experience of mental health.

Your salary will depend on your role. What is certain is every member of NHS staff will enjoy a competitive salary that will increase annually, one of the most generous pension schemes in the UK, and discounts at shops, restaurants and more. You'll also have plenty of opportunities for career progression, and with the chance to move to a higher band and earn more. 
Hear from our passionate team and find out what being part of the psychological professions team is really like.
Explore all the pyschological professions we have to offer.