Dermatology
Dermatologists are doctors who diagnose, investigate, treat and manage the conditions of children and adults with skin disease, as well as hair and nail complaints.
This page provides useful information on the nature of the work, the common procedures/interventions, sub-specialties and other roles that may interest you.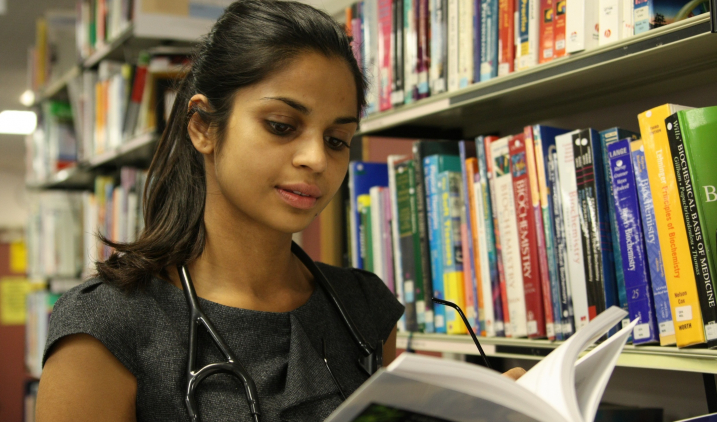 Nature of the work
Skin disease is very common, with around 24% of those in England and Wales (12.9 million people) visiting their GP with a skin problem annually. The number of possible dermatological diagnoses has been estimated at over 2000, each of which can present in different ways, and many have a significant impact on patients' quality of life.
There is not only extensive interface with primary care [1], but also in a tertiary care [2] capacity, especially with the ageing population, increased patient complexity, co-morbidity (multiple diseases) and polypharmacy [3]. In secondary care [4], dermatology offers a wide variety of case mix in all age groups from mild complaints to severe, life-limiting inflammatory disorders. Consultants lead multidisciplinary teams which may include SAS doctors, GPs with extended roles, specialist nurses, specialist trainees and medical students.
Dermatologists treat conditions such as:
skin cancer
eczema
psoriasis
acne
severe drug rashes
Most dermatologists are skin surgeons as well as physicians. Skin surgery is an important part of practice, especially with the rapid rise in skin cancer - skin this being the most prevalent of all cancers.
Consultant dermatologists lead the skin cancer multidisciplinary teams which are an essential part of high quality care for patients, involving histopathologists, oncologists, plastic surgeons, cancer nurses and others.
Most dermatologists have at least one theatre list per week and may refer specific patients to dermatological surgeons or dermatologists who are laser specialists. Within the hospital setting, dermatologists are often consulted with regards to patients under the care of other physicians and patients may be managed jointly, for example in combined rheumatology and dermatology or gynaecology and dermatology clinics.
"The surgical aspect of the job is very enjoyable and there's also lots of interaction with other specialties"
Common procedures/interventions
These include:
excision of cutaneous cancers
diagnostic biopsies of rashes
UV light therapy for inflammatory dermatoses
contact dermatitis investigation
use of dermascope (a device used to examine the skin) for diagnostic purposes
intralesional injections (eg steroid, botulinum toxin)
cryosurgery for precancerous or benign skin lesions
Sub-specialties
There are accredited post-CCT [6] sub-specialist fellowships in:
advanced skin surgery and Mohs' micrographic surgery
paediatric dermatology
cutaneous allergy and immunology
Other areas of sub-specialist interest include:
advanced medical dermatology
photodermatoses and photobiology
oral and genital dermatoses
hair and nails
cosmetic/aesthetic dermatology
Want to learn more?
Find out about:
Other roles that may interest you