Cardiothoracic surgery
A cardiothoracic surgeon is a specialist who operates on the heart, lungs and other thoracic (chest) organs. As well as performing surgery, they also diagnose and treat diseases of these organs.
This page provides useful information on the nature of the work, the common procedures/interventions, sub-specialties and other roles that may interest you.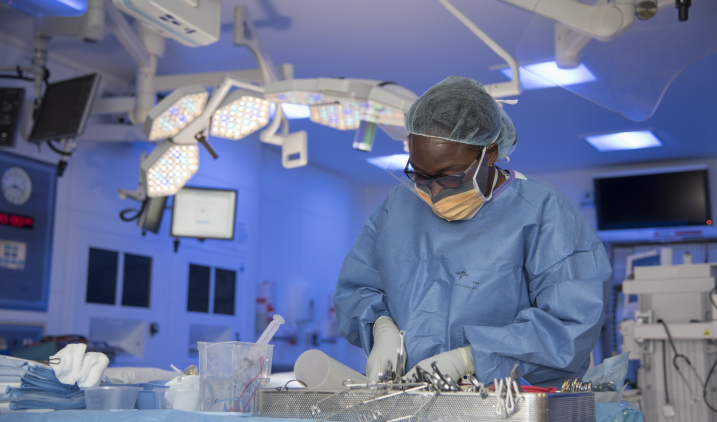 Nature of the work
Cardiothoracic surgery is one of the most challenging and demanding areas of surgery. It's also highly competitive with a relatively small number of jobs. The work is extremely rewarding, since diseases of the chest are a major cause of ill-health and death throughout the world.
As a cardiothoracic surgeon you will see the immediate and often life-changing results of your work. Since the end of the Second World War cardiothoracic surgery has seen rapid growth, coupled with fast-paced technological changes. The specialty is relatively young and is still evolving.
The main areas of cardiothoracic surgery are:
adult cardiac surgery
general thoracic surgery
congenital cardiac surgery
heart and lung transplant surgery
Monitoring patients in intensive care [1] is a vital part of the work. Although cardiothoracic surgery is relatively safe, complications can occur, including death, stroke [2], infection, bleeding and heart rhythm problems amongst other things.
As well as performing surgery, cardiothoracic surgeons are involved in the treatment and management of the many different conditions within their specialty. This involves attendance at outpatient clinics, multi-disciplinary team meetings and ward rounds.
Cardiac surgeons perform various kinds of surgery including:
coronary artery bypass surgery – restoring blood flow to the heart by bypassing the narrowed coronary arteries
heart valve surgery – repairing and replacing narrowed or leaking heart valves
aortic surgery – replacing an  enlarged or damaged blood vessel leaving the heart
Thoracic surgeons perform a wide range of surgery including:
surgery for lung cancer, tumours and cysts
surgery on collapsed or infected lungs
key hole thoracic surgery (video assisted thoracoscopic surgery (VATS))
chest-wall deformities (pectus surgery)
Congenital cardiac surgeons treat babies and children with heart diseases that have been present from birth. These conditions include
septal defects (a hole between two of the heart's chambers)
aortic and pulmonary valve stenosis (where the valve is narrower than normal)
transposition of the arteries
"When I'm in theatre I just can't believe how fortunate I am as I love my job! I really enjoy being part of such a close-knit inspirational team, which is like an extended family. We all appreciate one another's individual roles."   Alia Noorani, Specialist surgical trainee, Papworth Hospital NHS Foundation Trust.
Want to learn more?
Find out about:
Other roles that may interest you