Immunology
Immunology is the branch of medicine concerned with the body's defence system known as the immune system.  Immunologists study how the immune system functions and they treat patients with immune system disorders.
This page provides useful information on the nature of the work, the common procedures/interventions, sub-specialties and other roles that may interest you.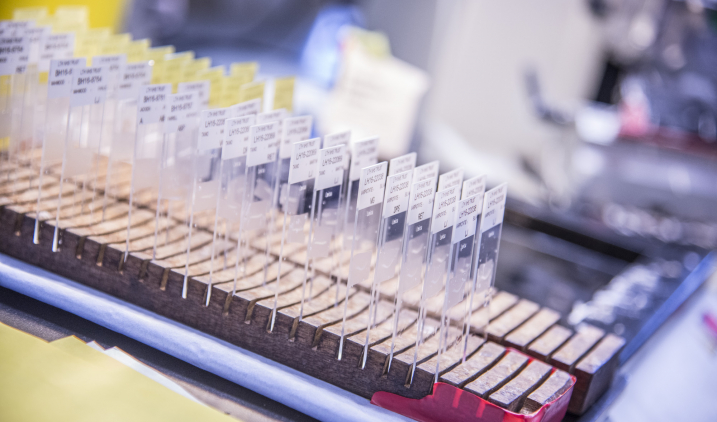 Nature of the work
Clinical immunologists in the UK undertake a range of clinical and laboratory duties. Their clinical work is largely outpatient based and involves:
primary immunodeficiency (diseases where part of the immune system is missing or doesn't function properly)
allergy
autoimmune disorders (where the immune system attacks itself), eg rheumatoid arthritis,  Type- 1 diabetes and vasculitis (inflammation of the blood vessels which can cause narrowing or damage)
joint paediatric clinics for children with immunodeficiency
immunoglobulin (antibody) infusion clinics for patients with antibody deficiency
Their laboratory work underpins the diagnosis and monitoring of immunological diseases. Immunologists have responsibility for:
clinical liaison
interpretation and validation of results
quality assurance

[1]

and assay development (to measure the biochemical or immunological activity of a sample)
A minority of immunologists (less than ten percent) also provide laboratory support for organ transplantation, to minimise rejection in organ transplant patients.
Immunologists provide support for the diagnosis and management of conditions such as:
human immunodeficiency virus (HIV)
other severe/systemic infections
multiple sclerosis
tuberculosis
Common procedures/interventions
These include:
use of drugs to suppress the immune system
intravenous therapies for antibody replacement and immunomodulation (therapeutic interventions that modify the immune response)
monoclonal antibody therapies – involving the use of a single type of antibody to either stimulate or block the immune system
Sub-specialties
Immunologists may develop sub-specialty interests such as:
rheumatology
HIV medicine
transplantation
Want to learn more?
Find out more about:
Other roles that may interest you