Dermatology
Dermatologists treat patients with a wide variety of skin, hair and nail conditions.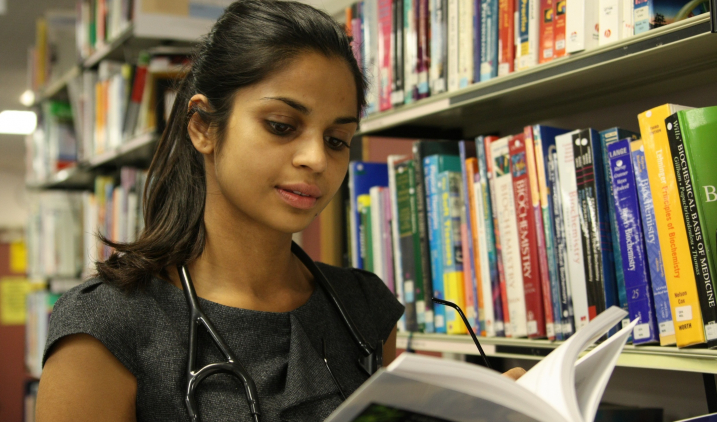 Life as a dermatologist 
You'll treat common conditions such as:  
skin cancer 
eczema 
psoriasis 
acne 
severe drug rashes 
You'll treat patients of all ages from babies to the elderly. Many of your patients will have conditions that significantly impact their lives so your work will be of huge importance to a great number of people. 
Patients could present with approximately 2,000 different skin conditions, and you could be involved in: 
removing skin cancers 
diagnostic biopsies, for example of rashes 
UV light therapy for inflammatory dermatoses 
contact dermatitis investigation 
examining and diagnosing skin conditions using a dermatoscope  
intralesional injections (for example steroid, botulinum toxin) 
cryosurgery for precancerous or benign skin lesions 
Where you work will vary. You could work from a primary care setting such as a GP's surgery or be based in a hospital.  
You'll likely become a skin surgeon as well as a skin physician. Skin surgery is increasingly popular and important as the prevalence of skin cancer grows. 
As a skin surgeon, you will likely work in an operating theatre at least once a week.  
As your career progresses, you may become a consultant dermatologist with the responsibility to lead a large multidisciplinary team and cross-consult with other specialists. 
How much can I earn? 
You'll first earn a salary when you start your foundation training after medical school. The basic salary ranges from £32,398 to £37,303. Once you start your specialty training in the NHS, you can expect to earn a salary of at least £43,923, which can increase to between £93,666 and £126,281 as a consultant.
How about the benefits? 
make a difference 
flexible and part-time working 
high income early in your career   
work anywhere in the world   
excellent pension scheme 
good holiday entitlement 
NHS discounts in shops and restaurants 
Must-have skills 
excellent communication skills to manage a wide range of relationships with colleagues, and patients and their families  
emotional resilience, a calm temperament and the ability to work well under pressure  
teamwork and the capacity to lead multidisciplinary teams  
problem-solving and diagnostic skills  
outstanding organisational ability and effective decision-making skills  
first-class time and resource management for the benefit of patients  
Entry requirements 
Your first step is medical school. Typically, you'll need excellent GCSEs and three A or A* passes at A level including chemistry for a five-year undergraduate degree in medicine. Many medical schools also ask for biology and others may require maths or physics.   
If you already have a degree, you could study for a four-year postgraduate degree in medicine.  
You'll need to pass an interview and admissions test. You'll be asked to show how you demonstrate the NHS values such as compassion and respect.  
Some medical schools look to recruit a mix of students from different backgrounds and geographical areas, so your educational and economic background and family circumstances could be considered as part of your application. 
What are my chances of starting a career as a dermatologist? 
In 2020, there were 166 applications for 42 specialty training places.  
How to become a dermatologist 
After medical school, you'll join the paid two-year foundation programme where you'll work in six placements in different settings.
After your foundation programme, you can apply for paid specialty training to become a dermatologist, which will take a minimum of six or seven years. 
You may be able to train part time, for example for health reasons or if you have family or caring responsibilities. 
Where a career as a dermatologist can take you 
After completing your training, you'll have the opportunity to specialise in: 
advanced skin surgery and Mohs' micrographic surgery 
paediatric dermatology 
cutaneous allergy and immunology 
advanced medical dermatology 
photodermatoses and photobiology 
oral and genital dermatoses 
hair and nails 
cosmetic/aesthetic dermatology 
Other roles that may interest you