Sport and exercise medicine
Doctors in sport and exercise medicine treat people with sport and physical activity-related injuries and work to improve the health of people through increased exercise, while also preventing and managing non-communicable diseases.
You'll need excellent clinical history-taking and examination skills to accurately diagnose patients.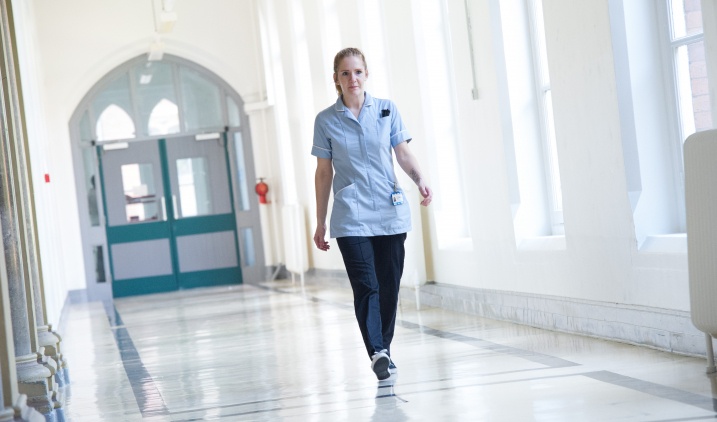 Life in sport and exercise
You'll take a holistic approach to patient care and will need a first-class understanding of the physical attributes required to participate in a variety of sports. 
Sport and exercise medicine is a new and broad specialty, and you'll be expected to: 
provide accurate diagnosis for people with musculoskeletal injuries or illness who would like to exercise, or who would benefit from exercise 
implement and oversee rehabilitation programmes 
conduct workplace wellness and vocational outputs 
share your clinical expertise with other clinicians and allied healthcare professionals as part of a multidisciplinary team 
support sportspeople and assist them in maximising performance, reducing injury time and minimising the co-morbidity associated with sporting participation 
promote the highest level of ethical standards within sport by contributing to sporting organisations and teams 
encourage physical activity and the implementation of public health policy for physical activity programmes to improve public health 
liaise with health authorities, sporting organisations and other community agencies involved in the promotion of healthy lifestyles and safety standards in sport 
participate in audits, research and training to contribute to development of the sport and exercise specialty 
Common procedures you'll perform include: 
clinical history and physical examination 
musculoskeletal injections, often ultrasound-guided 
biomechanics and gait assessment 
musculoskeletal ultrasound 
compartment pressure measurements 
spinal injection skills 
cardio-pulmonary exercise testing 
physical fitness and anthropometric assessment 
physical activity programmes and exercise referral 
How much can I earn? 
You'll first earn a salary when you start your foundation training after medical school. The basic salary ranges from £29,384 to £34,012. Once you start your specialty training as a doctor in sports and exercise medicine employed by the NHS, you can expect to earn a salary of at least £40,257, which can increase to between £84,559 and £114,003 as a consultant. 
How about the benefits? 
make a difference  
flexible and part-time working 
high income early in your career   
work anywhere in the world   
excellent pension scheme 
good holiday entitlement 
NHS discounts in shops and restaurants 
Must-have skills 
excellent communication skills to manage a wide range of relationships with colleagues, and patients and their families  
emotional resilience, a calm temperament and the ability to work well under pressure  
teamwork and the capacity to lead multidisciplinary teams  
problem-solving and diagnostic skills  
outstanding organisational ability and effective decision-making skills  
first-class time and resource management for the benefit of patients  
Entry requirements 
Your first step is medical school. Typically, you'll need excellent GCSEs and three A or A* passes at A level including chemistry for a five-year undergraduate degree in medicine. Many medical schools also ask for biology and others may require maths or physics.  
If you already have a degree, you could study for a four-year postgraduate degree in medicine.  
You'll need to pass an interview and admissions test. You'll be asked to show how you demonstrate the NHS values such as compassion and respect.  
Some medical schools look to recruit a mix of students from different backgrounds and geographical areas, so your educational and economic background and family circumstances could be considered as part of your application. 
What are my chances of starting a career as a sport and exercise doctor? 
There are just nine consultants employed by the NHS in sport and exercise medicine. In 2020, there were 32 applications for 11 specialty training places. 
How to become a sport and exercise doctor 
After medical school, you'll join the paid two-year foundation programme where you'll work in six placements in different settings.
After your foundation programme, you can apply for paid specialty training to become a sports and exercise doctor, which will take a minimum of six or seven years.  
You may be able to train part time, for example for health reasons or if you have family or caring responsibilities. 
Where a career as a sport and exercise doctor can take you 
You could take up a managerial position, for example as:  
clinical lead – lead NHS consultant for a team 
clinical director – lead NHS consultant for a department 
clinical director – lead NHS consultant for a trust 
You will also supervise junior doctors and have opportunities to conduct research and teach.
Other roles that may interest you