Clinical neurophysiology
Clinical neurophysiologists (CN) are doctors who investigate and diagnose disorders of the nervous system such as neuromuscular disease, nerve entrapments, epilepsy and ophthalmic disease.
This page provides useful information on the nature of the work, the common procedures/interventions, sub-specialties and other roles that may interest you.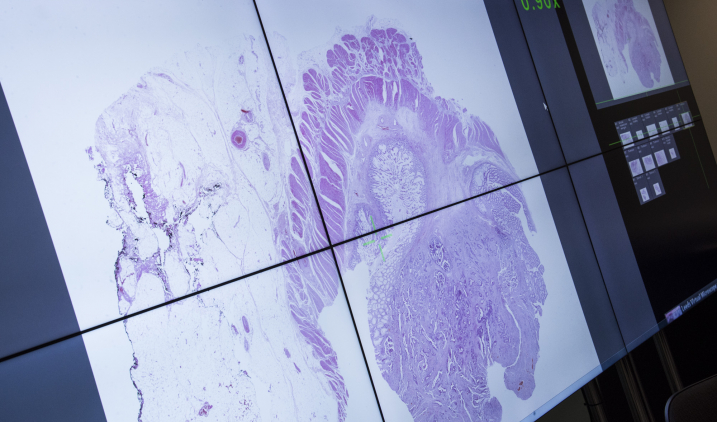 Nature of the work
Clinical neurophysiologists are doctors whose role is closely linked to neurology. Clinical neurophysiologists use computer, electrical, magnetic and electronic means of investigating and recording the function of the brain, spinal cord, spinal roots, peripheral nerves and muscle to diagnose disorders of the nervous system.
Clinical neurophysiologists treat conditions such as:
epilepsy
motor neurone disease
Parkinson's disease
amyotrophic lateral sclerosis (ALS) also known as Lou Gehrig's Disease
Common procedures/interventions
These include:
electromyography (EMG), eg to diagnose muscle and nerve disorders
electroencephalography (EEG) ,eg for the diagnosis and treatment of epilepsy
nerve conduction studies (NCS)
evoked potential tests (EP), eg for the diagnosis of MS
More specialist work includes:
intra-operative monitoring of the integrity of the spinal cord during scoliosis surgery
mapping of the cerebral cortex in epilepsy surgery
localisation of the subthalamic nuclei for ablative surgery in Parkinson's disease and tremor
Sub-specialties
Many clinical neurophysiologists develop sub-specialty interests such as:
evaluation of patients for epilepsy surgery and Parkinson's Disease
intra-operative neurophysiological monitoring for spinal and neurosurgery
uro-electromyography
Want to learn more?
Find out more about:
Other roles that may interest you