Clinical oncology
Clinical oncologists are doctors who use radiotherapy and chemotherapy to treat and manage patients with cancer. They also use a range of other treatments to treat cancers, without using surgery.
This page provides useful information on the nature of the work and other roles that may interest you.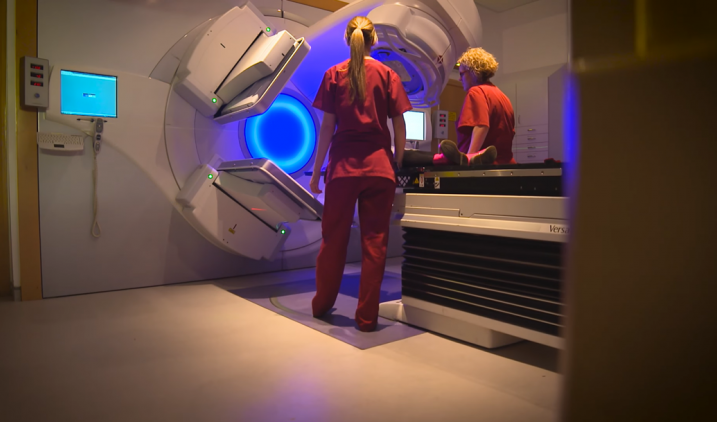 Nature of the work
The job is different to that of medical oncologists, who use non-radiological treatments for cancer. 85% of all clinical oncologists treat patients with a balance of chemotherapy and radiotherapy.
Clinical oncologists are involved in the management of all types of cancer. They work closely with other colleagues in large multidisciplinary teams that focus on the treatment of cancer affecting particular parts of the body or systems. Clinical oncologists enjoy close working relationships with patients and manage their cancer throughout the disease. Some patients can be cured, but for others the emphasis is on effective palliative care and improving quality of life.
They use both radiotherapy and also what is known as systemic therapy. This includes chemotherapy, hormone therapy and biological agents, all of which are used to treat cancer.
Technologies in the field of clinical oncology are developing rapidly. For example some tumours can be treated with highly sophisticated precision external beam radiation therapy such as proton beam therapy.
Clinical oncologists determine which treatment to use by considering a range of factors including tumour type, the site of the tumour, the stage of the disease and the patient's general health. They then assess the relative merits of different treatments before presenting these to the patient so that an informed decision can be made.
The actual cancer diagnosis is usually given by another specialist, but it is with the clinical oncologist that the patient can ask important questions about their condition and treatment. Helping patients to come to terms with their condition and treatment is a vital part of the work.
You'll also spend time in the radiotherapy department, working alongside colleagues and planning individual radiotherapy treatments. These individual patient plans are also a very important part of your work.
Sub-specialties
Clinical oncologists undergo training in the management of all types of cancer but increasingly concentrate on treating one or two types of cancer as a consultant. These are known as site specialties (as there are no sub-specialties in clinical oncology) and include:
breast
central nervous system/neurological
colo-rectal
genito-urinary
gynaecology
head and neck
lung
haematological malignancy
paediatric
sarcomas
skin
teen and young adult
thyroid
upper gastro-intestinal
The most common site specialties are breast, lung and genito-urinary, with each having over 200 consultants specialising in these areas.
Want to learn more?
Find out more about:
Other roles that may interest you