Tropical medicine
Tropical medicine doctors treat patients with a wide range of tropical infections including malaria and hepatitis. They diagnose, investigate and manage imported infection.
This page provides useful information on the nature of the work, the common procedures/interventions, sub-specialties and other roles that may interest you.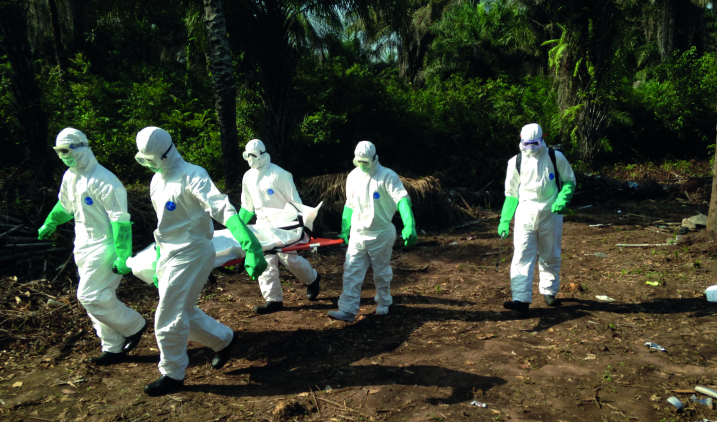 Nature of the work
Tropical diseases are defined as those that are found in the tropics, in the tropical area around the equator. They are usually diseases that thrive in humid and/or hot conditions, especially in areas with poor financial resources.
The diseases are very wide-ranging and include:
malaria – caused by disease-carrying mosquitoes
African trypanosomiasis (sleeping sickness)
amoebic dysentery and liver abscesses
dengue fever – caused by a specific mosquito
Ebola Virus Disease
filariasis (eg causing elephantiasis)
HIV and tropical conditions complicating it
leishmaniaisis (skin disease or kala azar)
leprosy
schistosomiasis (an acute/chronic disease caused by parasitic worms)
snake bite
tuberculosis
typhoid
worms
Tropical medicine doctors are also experts on general infections including HIV/AIDS, tuberculosis and viral hepatitis.
Within the UK tropical disease doctors treat people who have contracted exotic diseases whilst travelling overseas. Early diagnosis is very important, as is disease surveillance.
Tropical medicine doctors assess, investigate, control, diagnose and manage community and hospital/healthcare acquired infection.
Tropical medicine doctors diagnose exotic diseases and often use laboratory tests such as microscopy of blood films for malaria and other parasites, stool microscopy for gut parasites and examination of skin biopsies for leprosy and some other conditions.
They need a detailed understanding of microbiological techniques and how they apply to tropical medicine. Tropical medicine doctors often work directly in a laboratory and liaise closely with medical microbiologists and virologists. The samples may represent a significant biohazard risk.
Tropical medicine doctors often run travel clinics and provide advice either in person or over the phone to people travelling abroad. They also provide advice to GPs, when a patient arrives home from an overseas trip with symptoms. A typical example might be fever or prolonged diarrhoea acquired while travelling, or persistent skin problems after an overseas trip. Tropical doctors also advise on bites by snakes, spiders and insects.
Preventing the spread of infectious tropical diseases is paramount and stringent precautions such as isolation and quarantine will be used if necessary. Tropical medicine doctors work very closely with public health specialists in this field, providing specialist advice and expertise.
Many tropical medicine doctors specialise in academic medicine, and may spend much time working overseas, even though they are based in a UK academic centre. Research is an extremely important aspect of the work and involves writing grant applications, managing research programmes overseas and supervising postgraduate students doing research for PhD and other degrees.
Teaching medical students and doctors is a very big part of the job and most tropical medicine doctors have a considerable teaching work load.
"I love my job as it's intellectually stimulating and we see rare and interesting cases from countries all over the world" Dr Nick Beeching Consultant in Infectious Diseases and Tropical Medicine
Common procedures/interventions
Treatment for tropical diseases is often with antibiotic or anti-viral drugs.
Sub-specialties
Paediatric tropical medicine
Want to learn more?
Find out more about:
Other roles that may interest you