Stroke medicine
Stroke medicine doctors diagnose strokes and provide acute care, management and rehabilitation of patients who have suffered a stroke. 
Stroke is an interruption of blood supply to the brain, often the result of a blood clot or a ruptured blood vessel. It's one of the most common causes of death and disability in the UK.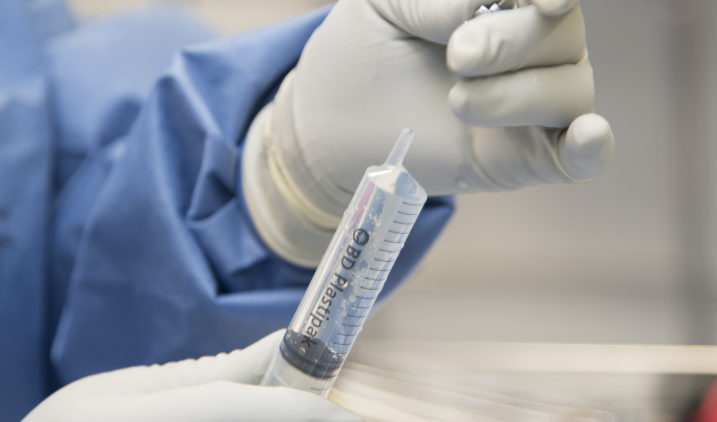 Life as a doctor in stroke medicine
Your patients will often be elderly, although around a quarter of
stroke
patients are aged under 65.
Stroke medicine has only been recognised as a specialist branch of medicine since 2007 so you may have another specialism and split your time between the two, or work full-time on stroke medicine.
You'll use a range of clinical skills and knowledge including on
cardiovascular
disease, general and geriatric medicine, rehabilitation and palliative care. You'll treat patients with strokes and those suffering from a
transient ischaemic attack (TIA)
or 'mini-stroke', where symptoms last less than 24 hours. You'll also be skilled in identifying patients who have similar symptoms to a
stroke
but may have other underlying diseases such as epilepsy.
You'll use a wide range of new techniques and treatments that have greatly improved recovery rates. New techniques are being developed all the time, such as brain-cooling techniques that can be used in the early stages of a
stroke
to protect the brain from further damage.
Your working day will be varied due to the acute nature of the work and the need to be on-call on a rota. The quicker someone with a
stroke
is treated, the better their chances of survival and a full recovery. You could be responding to emergency, life-threatening situations either in A&E, in emergency outpatient clinics where testing, diagnosis and medication management are provided in one visit, or in hyper-acute
stroke
units providing rapid assessment. 
You could work in a variety of settings, for example in an acute and rehabilitation
stroke
unit or a neurovascular unit. You could also run a
stroke
prevention clinic or working on a rehabilitation ward alongside nurses, physiotherapists, speech and language therapists and other health professionals. 
How much can I earn?
You'll first earn a salary when you start your foundation training after medical school. The basic salary ranges from £32,398 to £37,303. Once you start your specialty training in the NHS, you can expect to earn a salary of at least £43,923, which can increase to between £93,666 and £126,281 as a consultant.
How about the benefits?
make a difference
flexible and part-time working
high income early in your career
work anywhere in the world
excellent pension scheme
good holiday entitlement
NHS discounts in shops and restaurants
Must-have skills
excellent communication skills to manage a wide range of relationships with colleagues, and patients and their families
emotional resilience, a calm temperament and the ability to work well under pressure
teamwork and the capacity to lead multidisciplinary teams
problem-solving and diagnostic skills
outstanding organisational ability and effective decision-making skills
first-class time and resource management for the benefit of patients
Entry requirements 
Your first step is medical school. Typically, you'll need excellent GCSEs and three A or A* passes at A level including chemistry for a five-year undergraduate degree in medicine. Many medical schools also ask for biology and others may require maths or physics.
If you already have a degree, you could study for a four-year postgraduate degree in medicine.
You'll need to pass an interview and admissions test. You'll be asked to show how you demonstrate the NHS values such as compassion and respect.
Some medical schools look to recruit a mix of students from different backgrounds and geographical areas, so your educational and economic background and family circumstances could be considered as part of your application.
How to become a doctor in stroke medicine
After medical school, you'll join the paid two-year
foundation programme
 where you'll work in six placements in different settings.
After your foundation programme, you can apply for paid specialty training to become a doctor in stroke medicine, which will take a minimum of six years.
You may be able to train part time, for example for health reasons or if you have family or caring responsibilities.
Where a career as a doctor in stroke medicine can take you
You could: 
specialise or conduct research in areas such as rehabilitation medicine or clinical pharmacology and therapeutics
teach medical students or postgraduate students in training
get involved in research at universities, the NHS or private sector
Other roles that may interest you