Working in social care
Social care is about providing physical, emotional and social support to help people live their lives. For various reasons and at different stages in their lives, some people need support to develop and maintain their independence, dignity and control.
Social care provides a whole range of services to support adults and older people.
If you work in social care, you could help people in their own homes, in residential homes or in a number of other places such as day centres or supported housing.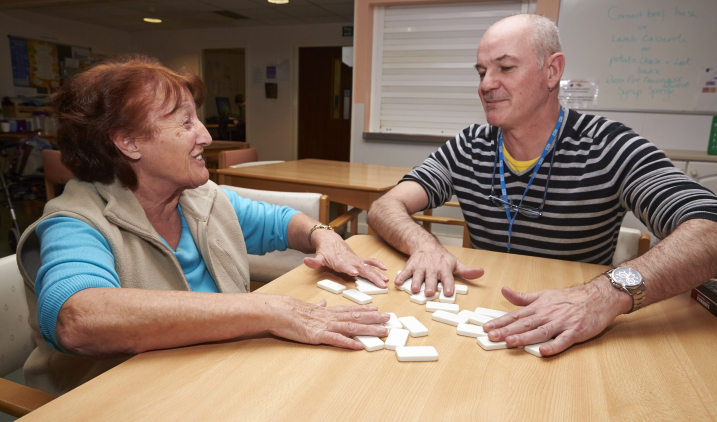 Working in social care
Working in social care means supporting people with their non-clinical needs, although there is an important crossover between working in health [1] and working in social care.
1.48 million people currently work in the social care sector. Because of the increasing number of disabled younger adults living longer and the growing number of older people needing care, adult social care is growing and the sector needs at least another half a million jobs, and people to do them, by 2030.
You could help people in their own homes, in residential homes or in a number of other places such as day centres or supported housing.
Health and social care working together
Many staff now work in roles that cover both health and social care, and the values and qualities needed are very similar.
The Government has set out the need for the health and social care sectors to develop new integrated care models to promote health and wellbeing and provide care. In the future, this could mean your career crossing both sectors in new and exciting roles.
Several methods are in place across the country to develop and promote these new ways of working, such as:
providing key skills training for health staff so they can assess mental health wellbeing
training for physiotherapists so they can undertake dementia assessments
enhancing the competencies of care home staff so they can support clinical and non-clinical professionals
ways of encouraging closer working and learning between primary and community-based nursing teams
See the Health Education England website [2] for more information.
Graduate Management Programme
The NHS Leadership Academy (which runs the NHS Graduate Management Training Scheme) has developed a Graduate Management Programme in conjunction with the Department of Health, Skills for Care and social care employers. The programme consists of a 12-month work placement with a social care organisation, including a secondment within a health care setting. You'll also complete two qualifications, which will challenge you to develop your knowledge and management skills.
Find out more about the Graduate Management programme [3]