Counselling psychologist
Counselling psychologists work with people to treat a wide range of issues, including helping them to manage difficult life events, such as bereavement and relationship difficulties. They also help people with mental health problems and disorders.
This page has information on the role of a clinical psychologist. There are also links to further information. 
Working life 
Psychology is the study of how people think and behave – a combination of science and practice. You'll examine a person's experience and explore underlying issues and develop strategies to cope and move forward, through a series of one-to-one sessions.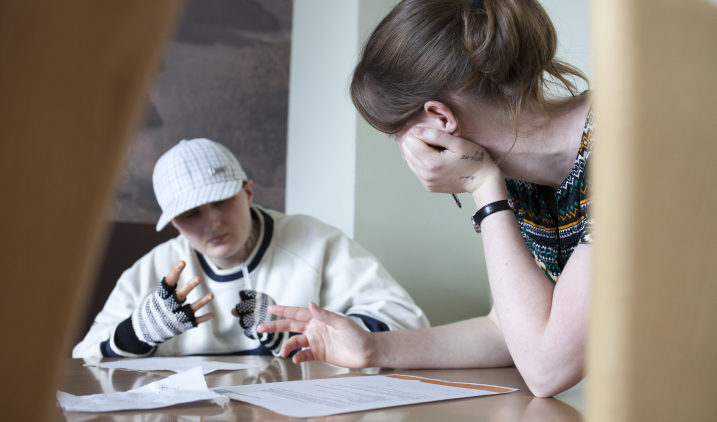 Where will I work? 
Working within the NHS as a counselling psychologist, you'll work in general and psychiatric hospitals and GP surgeries. You may also work within:
private hospitals
independent practices
industry
education in schools and universities
public and private corporate institutions
Within these settings counselling psychologists may work directly with individuals, couples, families, groups or act as consultants.
Want to learn more?
Pay and conditions

Expand / Collapse

Most jobs in the NHS are covered by the Agenda for Change (AfC) pay scales. This pay system covers all staff except doctors, dentists and the most senior managers. 

While training, counselling psychologists will be paid at band 6 and, after completing their training, they will be paid at band 7. Psychologists in the NHS will usually work standard hours of 37.5 per week. Terms and conditions can vary for employers outside of the NHS. 

 

Where the role can lead

Expand / Collapse

Once you have qualified as a counselling psychologist, there are a wide range of opportunities. You could apply for more senior positions e.g. head of a psychology service or consultant psychologist. As psychology relies heavily on research, you could contribute to the development of the profession through research work and teaching. You could apply for a trainee high intensity therapist position, enabling you to work under the Improving Access to Psychological Therapies initiative (IAPT).

More information on training and development in counselling psychology. 

Job market and vacancies

Expand / Collapse

In February 2017, there were 22,554 practitioner psychologists registered with the Health and Care Professions Council. 

The last recorded figures show that there are over nearly 3,000 counselling psychologists in the UK. 

Most NHS organisations advertise their job and apprenticeship vacancies on NHS Jobs, including those who run NHS services. Some advertise on their own websites. You can find a list of NHS organisations at NHS Choices.

If you're applying for a role either directly in the NHS or in an organisation that provides NHS services, you'll be asked to show how you think the values of the NHS Constitution apply in your everyday work. The same will be true if you are applying for a university course funded by the NHS.

Further information

Expand / Collapse
Other roles that may interest you