Entry requirements (public health consultant and specialist)
A structured way to become a specialist in public health is through specialty training. However, it is also possible to achieve specialist status through a portfolio route.
Play the video to hear a registrar's perspective on application to, selection for, and opportunities in specialty training in public health.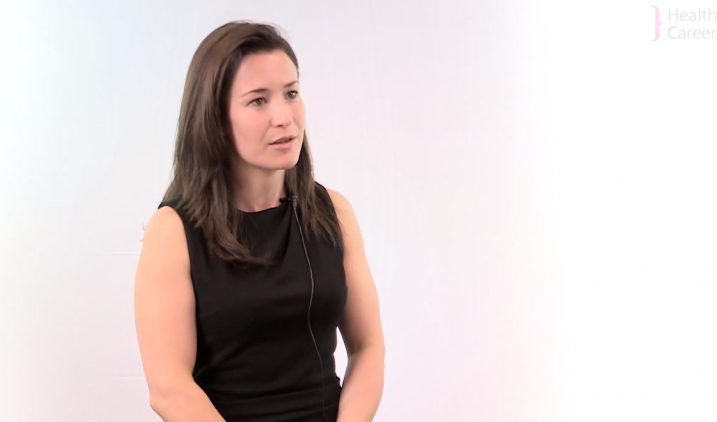 Specialty training recruitment process
Applicants for specialty training in public health come from a wide variety of backgrounds (eg nursing, research, teaching, environmental health, and medicine). The eligibility criteria (which are different, but equivalent, depending on your background) are subject to change annually and should be checked carefully on Health Education England's specialty recruitment website before making an application. All applicants apply using the same online portal.
a) Entry criteria
Here is a summary of some key entry requirements from the person specification for indicative purposes only.
i) Qualifications
Applicants must have:
an MBBS or equivalent medical qualification or
a first degree (1st or 2:1 or equivalent grade) or
a higher certificated degree (Master's or PhD)
ii) Eligibility
Those with a medical degree applying for a medical training post in public health must:
be eligible for full registration with, and hold a current licence to practise from, the GMC at the intended start date
have a minimum of two years of postgraduate medical experience by time of appointment
have evidence of:
either
current employment in a UKFPO-affiliated foundation programme
or
12 months' experience after full GMC registration or equivalent and evidence of achievement of foundation competences in the three years preceding the intended start date from a UKFPO-affiliated foundation programme or equivalent, in line with GMC standards/Good Medical Practice.
Those without a medical degree, or those with a medical degree choosing to apply through the non-medical route must:
have at least 60 months' (whole-time equivalent) work experience at time of appointment, of which at least 24 months (wte) must be in an area relevant to population health practice. The 24 months should be at Band 6 or above of Agenda for Change or equivalent and a minimum of three months wte at Band 6-level or equivalent in the three years preceding the start date.
iii) There are further specific requirements for:
fitness to practise
skills in written and spoken English
life support skills
health
evidence of career progression
completion of the application form
b) Selection criteria
Applicants must demonstrate:
technical knowledge and clinical expertise (eg concepts of health, disease and illness; understanding of public health concepts; political awareness)
academic research skills (research methodology; statistics; epidemiology)
personal skills (communication; conceptual thinking and problem-solving; managing others and team involvement; organisation and planning; coping with pressure; values)
probity – professional integrity
commitment to the specialty of public health through learning and personal development
Specialty training selection process
Applicants successful at long listing (meeting the entry criteria) will be invited to assessment (written tests of numerical and critical reasoning and a situational judgment, scenario-based, test). Assessment tests will be taken online and offered through test centres at various locations throughout the UK and Europe. Applicants need to reach a minimum standard at the tests of numeracy and critical reasoning and the situational judgment test.
Applicants at the top end of the ranking for written tests will be invited to a half-day selection centre (face-to-face assessment). All elements of the selection centre are scored by fully trained assessors and the total scores are combined with scores from the assessment centre to give a final ranked score.
There is a minimum total score set for the selection centre and a minimum score for individual elements of the person specification for consideration for appointment. Both requirements must be met before a candidate may be considered for an offer for training.
For full details, see the Faculty of Public Health website.
 
In 2015, the number of applicants per public health specialty training post was 10.54 (source: NHS Specialty Training, 2016).
Portfolio route
This is an alternative route for qualifying as a public health specialist. Applicants for the portfolio route may or may not have a background in medicine. Individuals present a portfolio of experience for assessment, to demonstrate that they have gained sufficient experience that is deemed to be equivalent to completing specialty training. The portfolio is then assessed by UKPHR or the GMC or both. This happens through one of three processes:
UKPHR's retrospective portfolio assessment requirements
GMC's certificate of eligibility for specialist registration (CESR)
become a student associate member, associate member, or trainee member of the Faculty of Public Health, as appropriate
attend conferences on public health - this will give you an opportunity to network and meet your future colleagues
undertake a placement in public health
undertake a course module or project in public health
approach a local public health organisation to seek work experience or work shadowing
make contact with local public health consultants and find out if there are any ways you can get involved, eg with research or a project
if you're a medical trainee, aim to get a rotation in public health or use your study leave allowance to do a taster programme in public health
try to get some public health work or experience and keep a record of this (eg in your CV, your CPD  record, or your e-portfolio)
try to gain teaching and management experience
undertake a relevant research project
try to get some of your work published and present at national and international meetings
teach junior colleagues
take on any management opportunities you are offered